Microsoft Lumia 950 and Microsoft Lumia 950 XL get price cuts in the U.K. before pre-orders are taken
20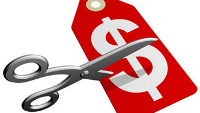 Earlier this month, the
Microsoft Lumia 950
and
Microsoft Lumia 950 XL
were unveiled by the software giant. At the time, the company released the U.K. pricing for the two high-end phones. The Lumia 950 XL was priced at £549.99 ($842 USD), and the Lumia 950 was quoted at £499.99 ($766 USD). But since then, the official price for both phones in the U.K. has been cut.
The new price for the unlocked Microsoft Lumia 950 XL in the U.K. is £529.99 ($812 USD), a $30 USD or 3.6% price cut. The unlocked Lumia 950 is now priced at £449.99 ($689 USD). That amounts to a $77 USD or 11.2% haircut. Consider that these are the official prices directly from Microsoft, and found in the U.K. Microsoft Store. Both phones are listed as "
coming soon
," and you can't even pre-order the phones yet. Also, keep in mind that all prices include VAT.
In the U.S., there is only one carrier that will be offering the Microsoft Lumia 950, and that is AT&T. The phone will be released next month. Meanwhile, if you want the Lumia 950 XL in the states, you will have to purchase it from the Microsoft Store.
source: Microsoft (
1
), (
2
) via
WMPoweruser