Majority of Spotify streamers now on mobile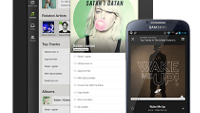 According to information that Spotify is telling advertisers, 52% of listeners are using a mobile device to stream music from the company. 42% of users are now streaming Spotify from their smartphones while tablets account for 10%. The addition of shuffle play for smartphones, and a new free version of Spotify for tablets (supported by ads), has led the move to mobile.
Spotify currently has 50 million monthly active users and 12 million of them are paying for the service. That works out to $120 million a month in revenue. Members are streaming music for an average of 150 minutes each day. The latest stats show that while music downloads are dropping (a decline of 12% was seen last year), streaming music is on the rise with a 54% increase in 2014.
Spotify has been adding new features that allow you to know what songs your friends, and others, are listening to.
Top Tracks in Your Network
shows you the most played songs on your network over the last seven days. And a deal with Uber allows
Spotify members to listen to their playlist over the speakers of a Uber car
.
There is going to be some tough competition on the way. With talk that
Apple will rebuild Beats Music inside iTunes
by the first half of this year, Apple could aim right for successful streamers like Spotify and Pandora, to name a couple. Apple has the advantage of making so much money from iPhone sales, it could decide to price its service lower than the $10 per month Spotify charges for its premium service.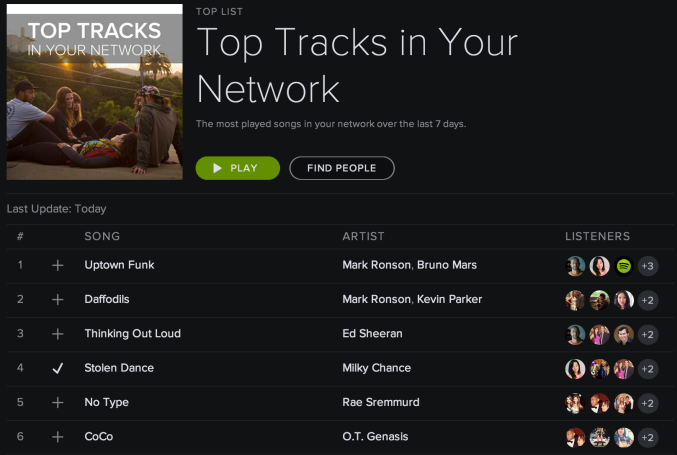 Spotify will tell you what songs have been popular on your network over the last week
source:
TechCrunch