Leap Wireless stands to take big $100 million hit on unsold Apple iPhones for 2013
10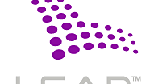 "...if we were unable to sell such additional devices at the rates and prices we project, such differences could have a material adverse impact on our business, results of operations and financial condition."-Leap Wireless SEC filing
In a filing made with the SEC, Leap Wireless explained that in order to add the Apple iPhone to its roster of handsets, it had to commit to purchase certain amounts of the smartphone for three years. Leap says that it plans on paying Apple for half the amount it had agreed to buy in the year that ends this June. If Apple were to demand that Leap pay for the contracted amount, it could be in the hole for
$100 million
. And to make matters worse, the number of units that the pre-paid carrier is on the hook for with Apple, increases in 2014 and 2015. According to its SEC 10-K filing, Leap had agreed to pay Apple $800 million over the three year period.
In its filing with the SEC, Leap adds that if Apple holds them to the contract, and the phone continues to sell at current rates, besides the $100 million it will owe the Cupertino based firm in 2013, it will owe $150 million more for 2014 and $200 million for 2015. In May 2012, Leap signed the deal with Apple so that its Cricket Wireless subsidiary
could be the first pre-paid carrier in the U.S. to offer subscribers the Apple iPhone
. On June 22nd,
Cricket started offering the device
with its $55 monthly unlimited text, talk and data plan. At the time, the 16GB
Apple iPhone 4S
was $499.99 and the 8GB
Apple iPhone 4
was $399.99. Now,
the Apple iPhone 5 is available at Cricket
, priced at $499.99.
Leap President and COO Jerry Elliott was more positive about Apple iPhone sales during a recent conference call, as the executive said that sales of Apple products were pretty good in the fourth quarter. However, when push came to shove, the executive did admit that sales of the
Samsung Galaxy S III
were better.
source:
SEC
via
PCMag
Recommended Stories