Leaked Nokia 9 render reaffirms dual selfie cameras, slim bezels
15
We've been hearing about an upcoming
Nokia 9
device for a while and it looks like it's going to be HMD's fully-packed heavy hitter. While the
Nokia 8
would still remain on the flagship spot, the 9 would be that poweruser's device — the same way the
Note 8
and
LG V30
are a bit more niche due to the fact that they offer features not every user would care about.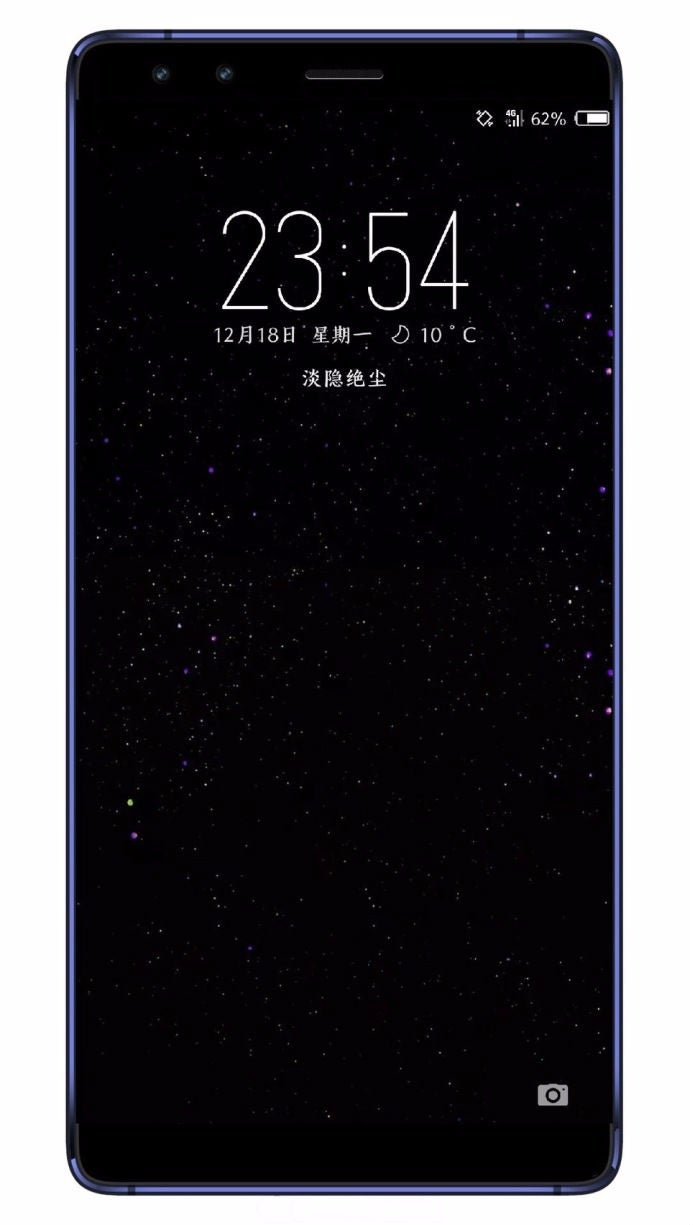 Dual selfie cameras in the top-left
So, what would the Nokia 9 be? We've gotten some hints and tips
about its hardware
— it will be powered by the Snapdragon 835, the rumor mill says — and a clue about a quad-camera setup has been discovered by nosy fans who dig through the Oreo beta's .apk files.
Now, for the first time, we get to see what is allegedly a leaked official render of the Nokia 9. Sure enough, it reaffirms a dual camera setup on the front of the device. We are assuming that the two lenses on the front are normal and wide-angle, while the back will have normal and telephoto.
Reports have been saying for a while now that HMD is also going to embrace the 18:9 display ratio and slim bezels down and that render reaffirms that as well.
When will we get an official Nokia 9 announcements? Whispers say it will happen near the end of January and the phone will be revealed alongside the 2nd gen Nokia 8.
Recommended Stories