Lawsuit says that iPhone Upgrade Program members were not able to pre-order the iPhone they wanted
21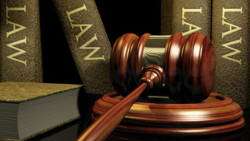 A class-action lawsuit was filed today in in the U.S. District Court for the Northern District of California against Apple.
Frank v. Apple
claims that the tech titan's iPhone Upgrade Program prevented subscribers from pre-ordering the iPhone model they wanted. Instead, some who signed up for the program were told to "check back" later.
The lead plaintiff in the suit is one Emil Frank of Brooklyn, New York, who is being represented by Boston law firm Block & Leviton. The latter is hoping that more iPhone Upgrade Program participants join the lawsuit. Talking about members of the program, the suit reads, "In the meantime, they will continue to be required to make monthly payments on their older iPhones, and their eligibility for future iPhones will be delayed."
While the suit doesn't seek specific monetary damages, it requests "all damages sustained as a result of defendant's wrongdoing, in an amount to be proven at trial." A report published last week said that some Apple Stores are holding limited stock aside for members of the iPhone Upgrade Program to pick up when the new iPhone models are launched this Friday.
Unhappy members of the iPhone Upgrade Program have now been told to call customer service and speak with a specialist. During the call, the members will disclose the specific versions of the new Apple
iPhone 7
and
Apple iPhone 7 Plus
that will be acceptable to them. Specialists are supposed to call back in 24 to 48 hours with the location where each participant can pick up a reserved iPhone, although some travel might be required. Apple will let its stores transfer inventory from one location to another, but only if the two locations are nearby.
If you are an Apple iPhone Upgrade Program member and are having problems reserving the iPhone 7 or iPhone 7 Plus model you want, call 1-800-MY-APPLE.
source:
MacRumors