Larry Page stripped Google+ head Vic Gundotra off tweeting rights after Microsoft-Nokia deal comment
17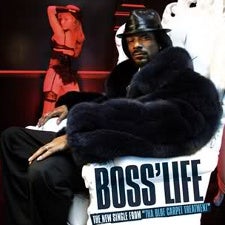 "Two turkeys do not make an Eagle."
That was Google Plus head Vic Gundotra's first hot-headed reaction to the just announced Microsoft-Nokia partnership in early 2011.
And if Gundotra thought his first tweet would go unnoticed, he was damn wrong.
Shortly after, he got stripped off Tweeting rights with a direct
plea
from his 'boss,' Google's chief executive Larry Page.
Now, almost two years after that, Gundotra appears to have been right (at least for the moment), but the snarky comment made waves, quickly interpreted as a direct shot at Microsoft and Nokia.
#feb11 "Two turkeys do not make an Eagle".

— vicgundotra (@vicgundotra) February 9, 2011
Gundotra first confessed about his limited presence on the microblogging platform at the SMX Social Media Marketing conference. And it seems the intervention of the 'boss' was more of an attempt to save him from trouble.
Here's the full transcript of what Gundotra said on his Twitter ban:
"Danny Sullivan (DS): Do you personally use any other social network tools and why haven't you tweeted since July 2011?

Vic Gundotra (VG): Well, I made one tweet, and then I was asked not to tweet again.

DS: By Twitter?

VG: No, not by Twitter. (laughs)

DS: "You, Sir, cannot tweet any longer."
VG: No, actually I was asked not to do that by my boss. I tweeted a tweet about two companies that went viral, went very very viral and made a lot of headline news. And honestly, I didn't anticipate that my comments would be interpreted in the way they were interpreted.
I thought I was speaking to a relatively small number of people who followed me, a developer-oriented group, and instead it went mainstream. And so, uhm, I've curtailed my usage since then.
And frankly, I've been so busy on Google+, it's been incredible. I think I have something like 3.5 million followers on Google+ so I have plenty of an audience who to speak to – an audience I love.

DS: (to the audience) Vic is a rockstar on Google+, by the way, if you don't know. I did a post today and he came and commented on it and people went (didn't get that part).

VG: It's really great to work in Google engineering, and I think there's a whole community of people that love that.

DS: Do you look at them though? I mean, do you go over and at least look through Twitter? You do have a Facebook page, I know that because I saw it today, so do you check out the other players just to keep up?

VG: You're saying I do have a Facebook account? Yeah, yeah. I have a Twitter account too. Absolutely, I will check out things – it's part of my job to keep up with where the innovation is coming from, so of course I look at those things. But my predominant usage is Google+."
Google+ is actually doing more than well, it's doing brilliant, according to Gundotra. He said it is the Internet's fastest growing social network with more than 500 million people upgrading to it, and 235 million 'active' users. Still far from Facebook, but definitely not bad for what was deemed to become a ghost town.
source:
The Next Web