LG myTouch handset accidentally appears on T-Mobile's web site
3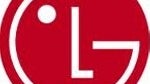 A look at the Android page on T-Mobile's web site reveals a little mistake made by someone in the marketing department at the nation's fourth largest carrier. The phone that is
labeled as the HTC Revolution 4G
is obviously not that device. Checking out the elements for the page using Google Chrome reveals it to be
one of two unannounced LG myTouch models
.
About two weeks ago, we reported about a
series of YouTube videos on T-Mobile's account that showed images of a pair of myTouch handsets made by LG
instead of HTC. The latter company was the manufacturer behind all of the carrier's previous myTouch branded models. It turns out that the pair of myTouch phones made by LG are rumored to be called the
Camera Touch and the Camera Touch QWERTY
. Both models, as we pointed out, appear to have HD displays and considering the name of one of the units, we would bet the farm that the Camera Touch QWERTY is equipped with a physical keyboard.
We're not sure what the slip up means outside of it being a case of mistaken identity. Obviously, T-Mobile does seem intent on offering at least one of the LG myTouch models, and most likely we will see both variants launched. When and for how much remain to be seen. And for those who feel that it is sacrilege for some manufacturer other than HTC to build myTouch phones for T-Mobile, the same thing happened when HTC built the "G" series of smartphones for the carrier until LG came in and built the dual-core powered LG G2x.
source:
T-Mobile
via
TmoNews