LG might have an Android 5.0 Lollipop mid-ranger in the pipeline, bound for AT&T, T-Mobile
0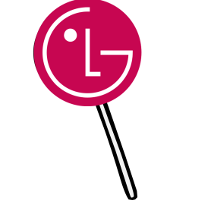 After
beating almost all of the major manufacturers and announcing
that it will begin the
Android 5.0 Lollipop rollout for its flagship
, the
G3
, LG seems poised to step up its game and have a broad portfolio of devices running the latest and greatest version of Google's OS. The previous flagships and notable LG devices will surely receive Android 5.0 in the following months, yet it seems that the manufacturer is also working on a new mid-range device that will be running the newest version of Android.
It appears that the giant might be working on a new range of smartphones that are currently rolling under the LG-H44x model name. The first device that got spotted was the LG-H440n, and apart from the OS it's running (LRX02E, one of the earlier Lollipop builds) and its display resolution (720 x 1280 pixels) nothing else is known at the moment. The handset got spotted in a benchmark website, where it scored 512 out of 555 points in a browser test.
Apart from the LG-H440n, two more versions of the device got caught in the wild – the LG-H441, which is intended for T-Mobile, and LG-H443, which is AT&T-bound. Rumors have it that we are dealing with different devices, but sound logic suggests that the LG-H440n, the LG-H441, and the LG-H443 are three variations of one and the same mid-range device that LG might or might nor unravel soon. Thus, there is no word when this H family of devices will see the light of day, but it is speculated that this would happen sometime in early 2015.