LG V20 starts getting Android 8.0 Oreo, but it will take some time to arrive in the U.S.
7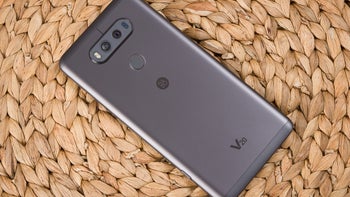 One month ago
, rumors about a possible
LG V20
Android 8.0 Oreo release in the United States set for August emerged online. Now we have more information about the update, which will most likely make many LG V20 owners very happy.
It appears that LG is now rolling out the Oreo update in South Korea, which is a sign that the company is preparing for a global release. Our previous report said
LG V20
users in the U.S. should expect to receive Android 8.0 Oreo at some point in August, and the new information doesn't change that assumption.
Since
LG V20
finally started getting Android 8.0 Oreo in South Korea, it wouldn't be unrealistic to assume that it will arrive in the U.S. next month. And for those who want to know what they'll get in the update, it looks like we have a pretty big changelog as well:
The blue light filter in Comfort view has been improved. You can now adjust between 10 levels.
The Home touch buttons can now be hidden while using apps.
New app icon shapes have been added.
Improved settings layout.
Each app's notifications can now be managed all in one place.
The notification badge for app icons now displays according to the notifications you have in the notification panel.
Battery life improvements and phone performance enhancements by limiting background apps.
Sony's codec LDAC is now supported when using Bluetooth headsets that work with the codec.
Apps on the Home screen can now do more. You can touch and hold an app icon to see its notifications widgets and info.
The update weighs in at around 1.7GB and it's expected to include a security patch as well. Naturally, once LG finishes the Android 8.0 Oreo rollout in South Korea, other countries will get the update too, not just the U.S.