LG G7 ThinQ size comparison vs Galaxy S9, S9+, LG V30, Pixel 2 XL, iPhone X, OnePlus 5T
4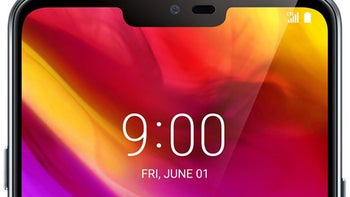 LG just unwrapped its latest flagship device, the aptly-named G7 ThinQ which has AI in its sights.
Having been a bit longer in development than usual, the new LG device has all the bells in whistles a contemporary 2018 flagship should have, namely a Snapdragon 845 chip, a neat camera setup, AI capabilities, and... a notched display.
Sigh
, it's just a sign of the times.
Specs are one thing, but probably a more important aspect of the device is its pocketability and overall size. Has LG done a good job at maximizing the screen real estate and creating such an easy-to-handle-and-use handset? Well, there's only way to find out.