LG G5 receives Android 7.0 in Korea; update weeks away from hitting units in the Americas
3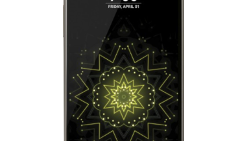 Thanks to the time difference, it was still Monday night in the states when LG announced on Tuesday morning in Korea that it has started rolling out Android 7.0 Nougat for the
LG G5
in that country. The phone is the first non-Nexus handset to receive the 7.0 update. Over the next several weeks, the update will roll out to the Americas, Asia and other markets.
One new feature we are looking forward to is the one that brings
seamless updates
to Android. Downloads are sent out in the background, and the phone is updated the next time it is is booted up.
Doze
(from Android 6.0) is enhanced so that apps are turned off from running in the background, but certain apps are optimized to pass along a message or ring an alarm even when Doze is enabled.
Emoji from Unicode 9
is included. And the long-awaited
"Clear All"
button closes all open apps with a tap of the screen. With
Multi-window
, users can run two apps side-by-side, or use a double tap to switch between apps.
"At LG, we know our customers want the best, most up-to-date mobile experience. Getting software updates to our users faster than the competition is our way of demonstrating that LG is committed to supporting our products and customers to ensure they have a positive ownership experience."-Kim Hyung-jung, senior vice president, LG Mobile's research and development
LG says that as the update heads to other markets, announcements about the timing of these updates will be made locally. Keep checking in.
source: LG