LG Electronics profit takes a dive
2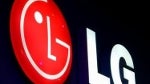 Due largely to the 30% drop in revenue from its handset division, the profit margin of LG Electronics has shrunk with the eye-popping 99% in the third quarter of this year. The profit tumble has also been aided by lackluster demand for electronics in Europe and the US. In Q2 LG reported $724.5 million in profits, while for July, August and September the Koreans have eked out just $6.7 million. This figure was probably what forced the
management shakeup
recently.
The company is fully
embracing Android
, which has been the lifeline for most everybody but Apple and Nokia, and also aiming to be a premier partner to Microsoft by launching
five Windows Phone 7 devices
till year-end. The results in the fourth quarter will determine if these moves are successful.
source: LG