LG Electronics axes its CEO due to a nosedive in handset profits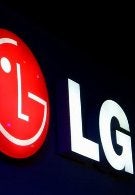 The CEO of LG Electronics, Nam Yong, has stepped down, after a nerve-racking dive in profits from its mobile handsets division. The operating profits from cell phones slumped with the astonishing 90%, compared to last year, clearly indicating that LG is doing something wrong.
Mr Yong will be replaced by the brother of the LG Group chairman. LG's share of the cell phone industry's profits has shrunk more than half since the iPhone introduction, and the proliferation of Android smartphones.
The company is
jumping on the Android bandwagon
with full force, hoping to reverse these trends, and it's aiming to carve a niche for itself by outing
five Windows Phone 7
devices by year-end. Will it succeed? We'll know more when the year is up.
source: LG