LG plans to offer a total of 5 Windows based smartphones before the year is up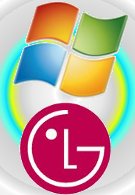 Although there seemed to be a strategic partnership formed between LG and Microsoft in the past, there really haven't been any major undertakings in the last few years that indicated a strong pledge from the Korean maker to tailor Windows based smartphones. Sure we've been treated to quality handsets like the LG eXpo and Fathom, but of course we can't get out the sour taste left behind by the ill-fated LG Incite that sported the last generation platform experience. Nonetheless, they're looking forward to the future and the company has its eyes set on making available 5 smartphones based on Microsoft's platform.
As it stands right now, they're reported to launch 20 smartphones this year which include a healthy 15 of them being Android based – with the rest being Windows phones. One of LG's senior execs made a rumbling remark saying that "
4.2
million phones will be Android-based, while 1.8 million will use Microsoft's Windows Mobile operating system." Come to think about it, there are plenty of other manufacturers in the same boat as LG – so it would only be natural to side more with Android due to its unanimous appeal right now. However, they're also treading the path with Windows Phone 7 a bit more cautiously because it has yet to prove itself in the global market stage. So it makes some sense for them to hold back from unleashing an army of Windows Phone 7 devices until they can accurately gauge the profitability and appeal it can garner. We've
reported
on how the European market will be the first to experience their Windows Phone 7 offering with an Optimus-like handset with the LG Panther setting its eyes on the US market. Time will tell if Microsoft's platform can prove itself to be a viable option for LG.
source:
Korea Times
via
wmpoweruser