It's "The End" for the HTC Watch movie service at the end of this month
2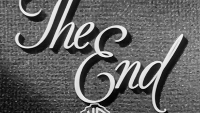 At the end of this month, HTC is closing its HTC Watch movie sales and rental store. Users of the service received a notice from the Taiwan based manufacturer. Up until March 31st, subscribers to the service will be still able to purchase movies although access to each user's library will end on April 1st. HTC suggests that users download to their current device before April 1st, any movies purchased. You can use the HTC Watch app to perform this deed.
As they say in the movie biz, this is "The End" for HTC Watch. Back in May of last year,
the service was closed in areas like Denmark, Italy, the Netherlands, Norway, Spain and Sweden
where it was hardly used by HTC device owners.
Of course, there are plenty of places where Android users can find streaming videos to purchase or rent. The service also had to compete with the Google Play Store, which is where we assume current HTC Watch users will end up.
"As a user of the HTC Watch service we would like to notify you that from March 31st 2014 the store will no longer be available.

Up until this date, you willl still be able to purchase movies from the HTC Watch store as normal. Your library will not be accessible after March 31st, 2014.

Please download the movies you have purchased to your devices before the above mentioned date. If you do not find the HT Watch application in your device to download and watch the movies you have purchased, please kindly visit http://www.htc.com/support for more details.

We thank you for being a HTC Watch customer, and apoligise for any inconvenience caused"-Notice to HTC Watch users.
via:
AndroidCentral