Is this iClone a possible copy of the upcoming Apple iPhone 5?
61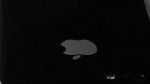 A picture on Chinese web site
gizchina
is definitely
not the Apple iPhone 5
. The parts are cheaper and the device doesn't have the same internal parts under the hood. But what this phone might have is the same design that we will see for the Apple iPhone 5.
Considering that the real Apple iPhone 5 is already being produced, and with the understanding that
leaks come out of that area of the world like a sieve
, it is possible that the fake in the picture is showing us what to expect from Cupertino in the next 2-3 months. And adding to this possibility, it sure looks like this unit would
fit snugly
into one of those alleged China produced Apple iPhone 5 cases that we
reported
on this weekend. And with the rounded corners and the buttons on the left side of the phone, this model resembles the picture
we showed you
, of what is claimed to be the Apple iPhone 5 being tested by a company employee on a train in San Francisco.
Until we see the Apple iPhone 5 in Steve Jobs' hand, we will continue to see pictures of handsets that someone claims to be the next iPhone model-it's just the nature of the beast. And while we all lucked out with the Apple iPhone 4 when the infamous prototype was found in a bar, we are sure that Apple has
tightened controls
on who gets pre-production units making it harder to find leaked images of Apple's next touchscreen phone.
source:
giz-china
via
gizmodo