Is this South Korean Samsung Galaxy S7 ad better than the U.S. spots with Lil Wayne?
24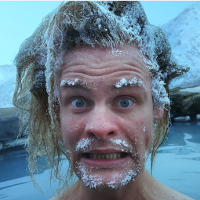 Yesterday, we showed you three new ads for the
Samsung Galaxy S7
that starred rapper Lil Wayne
. Many of you had strong feelings about the commercials. So when one of our loyal readers sent us the link to a South Korean advertisement for the Galaxy S7, we decided to show it to you as a way to see the difference in how the same phone is marketed in two different countries.
While the Lil Wayne ads use the rapper's goofy persona as an advantage, the South Korean ad focuses on a visit to a home where the camera is constantly in use. We also get glimpses of the phone employing wireless charging, and the handset is used to post to social media.
Keeping in mind that the Lil Wayne ads have a different focus than the ad from South Korea, you can see how the U.S, spots go heavy on the humor, while the Korean commercial uses large doses of sentimentality to try to sell you on the phone. Our of curiosity, which style do you think did the better job of making you lust after the Galaxy S7?
Thanks for the tip!
source:
SamsungMobileKorea