Instagram for Windows 10 Mobile updated with a slew of new features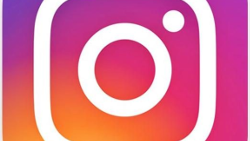 When it comes to app selection, Windows smartphone owners may feel tad bereft versus their iOS and Android-wielding buddies. The Microsoft Store is not exactly awash with apps, but Instagram -- one of the more popular utilities -- appears to be keeping Windows 10 Mobile users in the loop. After
one of the longest betas in memory
, Instagram is a fully-fledged app for Windows 10 devices these days. Not before time, the Facebook-owned image sharer recently
rolled out the zoom feature
to mobile users and now, Windows handset owners can get involved.
Once you download the update for your Windows 10 smartphone or tablet, you'll be able to zoom right into images as you browse through Instagram. Given that most snaps are compressed to ease strain on the servers, though, you may see more pixelation than fine detail when you do zoom. In spite of the fact that Instagram
upped the maximum permitted resolution
and
began supporting different aspect ratios
last year, your great food and landscape snaps won't look as great close up as you may remember.