Instagram will now suggest Stories for users to follow
2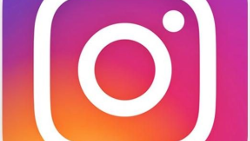 The social media wars continue with your eyes the main prize. Both Instagram and Snapchat are battling it out over Stories. These are posts created to help you share a day in the life of someone you follow on Instagram, or a friend on Snapchat. Starting today, Instagram will recommend stories that you can read in the Explore tab. These recommendations will be based on the topics that concern you, and the people you follow. The suggestions are a feature not found on Snapchat.
Besides introducing the new feature, which all Instagram users will have shortly, the Facebook owned picture and video-sharing app revealed some interesting data about its Explore tab. One out of every three of the 300 million daily Instagram users visit the Explore tab every day. That works out to 100 million people each day using Explore.
Instagram's Director of Product Management Blake Barnes says that many use Explore as their primary tool when using the app. Still, even with the new feature, Snapchat might not find its subscribers making the shift to Instagram. On the other hand, the new feature will probably be useful enough to prevent Instagram users from leaving for Snapchat's Stories.
source:
TechCrunch
Recommended Stories