Instagram for Windows 10 Mobile ditches beta tag; draws parity with iOS and Android versions
20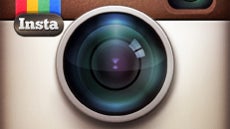 The numerous incarnations of Microsoft's mobile platform have generally shared the same shortcoming—a distinct lack of apps. The fact that Redmond cannot boast millions of titles like Google and Apple is, in itself, not that big of a deal. But many of the gaps pertain to very basic, bread-and-butter applications—a problem that has greatly handicapped Windows' battle against the Big Two. Instagram has long been an issue for Windows-based users of the image and video-sharing network, though a clean, crisp rendition of the app has just been officially launched for Windows 10 Mobile.
The new version of the app, which has been in beta on Windows 10 Mobile for a couple of weeks now, finally brings Windows users up to speed with their Android and iOS-rocking counterparts. As such, it looks and feels just like the Google Play and App store versions, and also now also enjoys video support.

_
A new, official Facebook app for Windows 10 Mobile is also on its way according to the Menlo Park company, and presumably, Messenger will also be a part of that bargain. At present, Microsoft's in-house Facebook app covers those looking to connect through the world's foremost social network. But Facebook now appears to be getting its act together, and we'll keep you posted on any further progress.
Meanwhile, you can grab the new Instagram app as a free download for Windows 10 Mobile
here
.