Infograph shows recent rush to trade in older models before the Samsung Galaxy S4 launch
14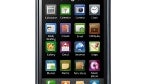 An infograph from CompareMyMobile shows the impact that the
Samsung Galaxy S4
is having in the recycled handset market. Requests for valuations on older Samsung models has risen
129%
since the unveiling of the newer flagship device. This is usually how Apple products respond to a new iPhone model, confirming that Samsung has reached "iPhone" status with its Galaxy S line.
The volume of Samsung branded trade ins has risen 29% prior to the release of the Samsung Galaxy S4. On March 14th, Samsung branded trade ins accounted for 12.5% of trade in volume. On April 24th, Samsung related trades made up 17.2% of the market. Meanwhile, Apple's share of the trade in market has declined from 50% to 44% over the last 50 days.
The chart showing prices for the older phones in the Samsung Galaxy S line are declining as more phones get pushed onto the market to help defray the cost of the new Samsung Galaxy S4. The
Samsung Galaxy S
has recently dropped 10% to less than $75. The
Samsung Galaxy S II
has dropped 23% to around $100, while the
Samsung Galaxy S III
has dropped 19%. The two phablets have also dropped in price with the
Samsung GALAXY Note
declining 7% and the
Samsung GALAXY Note II
declining 3% in value.
source:
CompareMyMobile.com
via
9to5Google