In less than two weeks, we might find out how many BlackBerry Priv units have been sold or shipped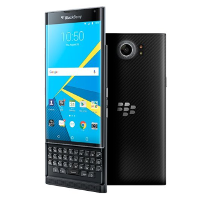 While it may or may not be necessarily true, there are many keen observers to the smartphone scene who believe that BlackBerry's future existence is all tied up in a number that could be released on Friday, December 18th. No, it is not the result of a lottery that BlackBerry CEO John Chen purchased tickets for. It actually is the date when BlackBerry releases results for its fiscal third quarter, which could contain information on how well the
BlackBerry Priv
is faring in the marketplace.
Will BlackBerry be open about the information it chooses to release pertaining to its first Android-powered phone? We would like to see the company reveal the number of Priv units shipped during the quarter, or even better, the number of phones sold through to end-users.
We could understand why BlackBerry might be reluctant to disseminate such information. The phone was launched early last month, on November 5th to be exact. Therefore, any number announced, unless it is quite a blockbuster figure, could seem low. The small sample size could produce less than appealing headlines. Additionally, the slider is currently available in only six markets including Canada, the United States, the United Kingdom, Germany, Netherlands and Hong Kong.
Despite these caveats, it would still be nice to have some idea of how the Priv is doing. If you recall, when the
BlackBerry Z10
launched in the first quarter of 2013, then-CEO Thorsten Heins (ultimately replaced by John Chen)
constantly spoke about higher than expected sales
of the device. Expectations must have been very low. Within weeks of the launch,
Z10 returns were said to be exceeding sales
. While BlackBerry denied that returns were exceptionally high, it did end up writing off almost $1 billion in unsold Z10 inventory just months after the phone was released.

The reign of John Chen as BlackBerry CEO has been characterized by a much more open and realistic relationship with us media types. We hope to get some idea on December 18th on how the Priv has been doing in the phone's early days through the release of some figures, rather than from anecdotal evidence.


BlackBerry Priv

source: MobileSyrup