BlackBerry Z10 is doing the impossible: "returns are now exceeding sales" in the US
96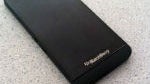 BlackBerry had a pretty tough road ahead if it wanted to find a way back to relevance, and over the past couple of days it is sounding like BlackBerry has no chance at all in the US. Yesterday, we heard
that less than 20%
of Americans even knew the Z10 had been released, and today analysts are saying that Z10 "returns are now exceeding sales", which is almost an impossible feat to accomplish.
According to two separate analysts who talked to
The Wall Street Journal
, things are looking incredibly bad for BlackBerry in the US. ITG analyst Joseph Fersedi says that the sales of the Z10 are going from bad to worse, having "started poorly and weakened significantly as the days passed." Fersedi says that overall sales are "marginally ahead of anemic." Detwiler Fenton analyst Jeff Johnston drops the bomb for BlackBerry, saying that in the US "key retail partners have seen a
significant increase in Z10 returns to the point where, in several cases, returns are now exceeding sales, a phenomenon we have never seen before
."
BlackBerry recently reported a profit in its
Q4 earnings report
, and that it had shipped 1 million Z10s. But, a complete lack of marketing and awareness of the product in the US is not going to be helping the numbers the company sees for this quarter.
*Update* Unsurprisingly, BlackBerry has jumped to deny these reports, saying:
BlackBerry wishes to respond to media coverage today regarding speculation that there have been abnormally high levels of returns of BlackBerry Z10 devices. This is absolutely false. Our data shows that return rates for BlackBerry Z10 devices both in the U.S. and on a global basis are in line with or better than our expectations and are consistent with return rates for other premium smartphones in the market today.