Image of Verizon branded LG Lucid 3 (VS876) leaks
22
A tweet sent out by master leaker evleaks reveals an image of the Verizon branded LG Lucid 3 (VS876). The original
LG Lucid
launched almost two years ago and the sequel was released last April. The picture of the device shows that LG has sharply reduced the size of the bezels from the previous model. LG has also changed the squared off corners to rounded ones.
The design of the camera and flash on the back of the phone looks similar to what LG employed on the
LG Lucid 2
, except that the camera lens itself is higher up on the back of the rear panel, as is the single LED flash. And of course, Verizon couldn't leave that much unmarked space on the back without putting its iconic trademark and 4G LTE logo on it.
Based on the launch dates of the original LG Lucid and the LG Lucid 2, we'd expect to see this new model launched at the end of this month, or during the first week of April. So far, there hasn't been a peep about the phone, which means we have no word yet on pricing or specs.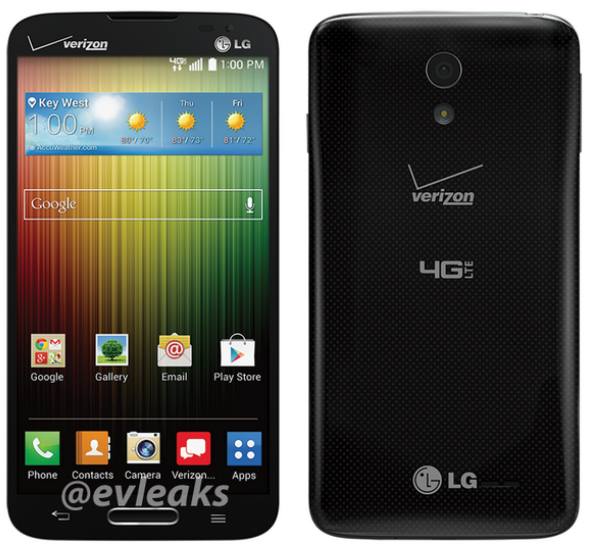 Tweet from @evleaks reveals the LG Lucid 3, from Verizon
source:
@evleaks