Huawei to launch the sleek and futuristic TalkBand B2 in the US this week
4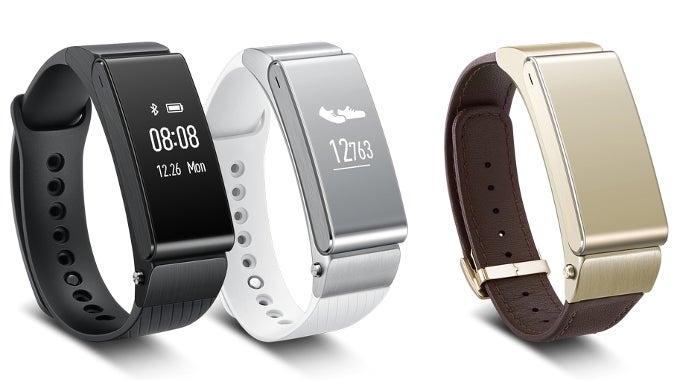 Huawei has announced the US launch of its
TalkBand B2
. Continuing the unique concept of the
TalkBand B1
, the wearable is a unique mix between a fitness tracker and bluetooth headset. This time around, it also has the looks to boot, as Huawei has polished its appearance up quite a bit, when compared to last year's B1. The new wearable comes in three variants – black and white sport models with a TPU strap, and an elegant, gold-toned one with a leather leash.
As a fitness tracker, the TalkBand B2's 6-axis motion sensor should be able to automatically detect whether you are walking, running, cycling, or climing, and employ a proprietary technology to calculate the amount of calories burned during an activity. Huawei has partnered up with Jawbone, allowing users of the TalkBand to upload their stats to the latter company's Up activity tracker network. This service employs a Smart Coach engine, which can automatically fine-tune and guide one through their workout, based on previous results and set goals.
Just like its predecessor, the B2's body can be detached from the strap, which instantly turns it into a Bluetooth headset with sleek, futuristic looks, and dual mic noise cancellation, which should help for high quality voice calls.
The TalkBand B2 runs its own operating system and can be paired to both Android and iOS smartphones via its proprietary app. The wearable launches today through the GetHuawei.com website, Amazon, Fry's Electronics, and will be coming soon to Best Buy. Its starting price is set at $179 for the sport models and $199 for the luxury variant.
Recommended Stories