Huawei TalkBand B1 hands-on: a cool 2-in-1 wearable fitness tracker and Bluetooth headset
10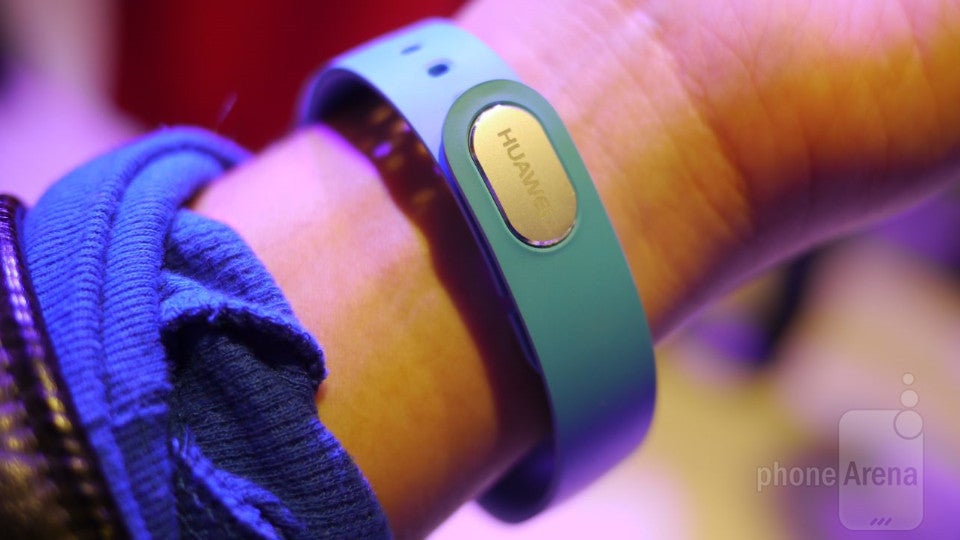 Well, well, look who's also getting into the wearable fitness segment too? If announcing three new Android powered devices weren't enough during its MWC 2014 press conference, Chinese manufacturer Huawei is also getting into the ring with its very own wearable fitness tracker – the Huawei TalkBand B1. Every major smartphone maker seems to be jumping at this cool and unique segment, but this one is surely to impress people with its arsenal of features.
Much like the other crop in the segment, the TalkBand B1 looks and acts like many of them. For beginners, it's a rubbery band available in an array of colors that accommodates the Bluetooth enabled tracker. It's discrete and something that requires minimal tinkering on our part, where we're only required to put it on, turn it on, and let it do all of its tracking thing. Of course, it handles the usual stuff we come to expect – like tracking our activity time and progress, steps take, miles covered, calories burned, duration and quality of our sleep, and a smart alarm.
Everything is displayed on its flexible 1.4-inch OLED display, so it's nice we can instantly view our progress without the need to rely on running the companion app, which currently is going to support Android and iOS. Additionally, the setup process is made easier thanks to the addition of NFC for quick and easy pairing.
Now the fun doesn't stop there, because it doubles as a Bluetooth headset as well! You heard that right people, it's a wearable Bluetooth headset too. Removing the tracker from the rubbery band, we can instantly place it on our ear to converse with friends and people over the phone. Obviously, its 2-in-1 function is a surprise to many people, which it should, since it's not something we see with the handful of other fitness trackers in the market now or coming out soon. Strangely, you don't have to worry about bringing along your charging cable with you, since the wristband doubles as the charging mechanism as well! On one end of the wristband, we can lift the plastic cover to uncover its USB charging cable.
Huawei surely has an interesting thing going on with the TalkBand B1. From its good looks, dual function, and water resistant element, other wearable fitness makers need to be aware of what Huawei has to offer. It's innovative for sure! For those of your wondering, it'll be graced with a price point of €99 when it's released in China sometime in March – with an eventual rollout to Japan, the Middle East, Russia and Western Europe later in Q2 2014. Regrettably, there's no mention if it'll be making its way to the US. However, we're seriously crossing our fingers and hoping that Huawei makes the right decision in bringing it out there too.