HTC U11 life is official, will try to squeeze into your mid-range budget
3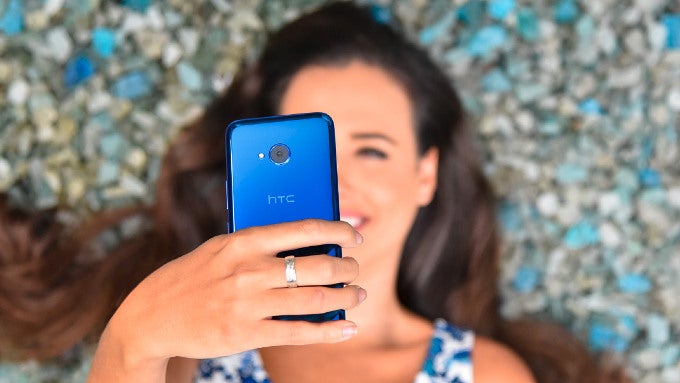 HTC has announced the almost-immediate availability of its latest mid-range smartphone, which it lovingly calls U11 life. Physically resembling the flagship
U11
, the U11 life aims to bring the signature features that made the U11 a good smartphone to a more affordable market. Starting today, the U11 life will be available for purchase via HTC's own online store in US and Canada, while T-Mobile is promised to have it in stock on Nov 3. The phone will go for $349, which feels like a competitive enough price for what's on offer. So, what's on offer?
The HTC U11 life gives you a 5.2" 1080 x 1920 px LCD display; a modern, high-resolution 16 MP camera with a bunch of bells and whistles; water-resistant design, Snapdragon 630 chipset; and the feature you've all been waiting for... Edge Sense! What do you mean you don't know what that is? It's the thing that allows you to "squeeze" the phone with your hand and get it to open an app or do something for you. According to HTC, it's a big deal, so there you have it. Also bundled with the U11 life will be HTC's USonic headphones, which support active noise cancellation, and try to adjust their sound profile based on the shape of your inner ear.
In the US, the HTC U11 life will start shipping with Android 7.1 and the latest Sense UI, with an update to Android 8 expected within 30 days. An interesting detail here is that in Europe, the HTC U11 life will instead come with Android One, which can be seen as Android 8 Oreo in its most distilled form, without any secondary stuff that may have even the smallest chance of coming across as bloatware. HTC says the switch from normal Android + Sense to just Android One for the European version was needed so they could bring the phone to market in time for the holiday season. The exact date of availability in Europe is yet to be specified, but we imagine the phone will come out sometime this month.
In separate news,
HTC also announced the U11+ today
. A true upgrade over the U11, it brings a more expansive, edge-to-edge display, and some top-shelf goodies under the hood, which you can actually peek into, thanks to a version that sports a snazzy translucent back.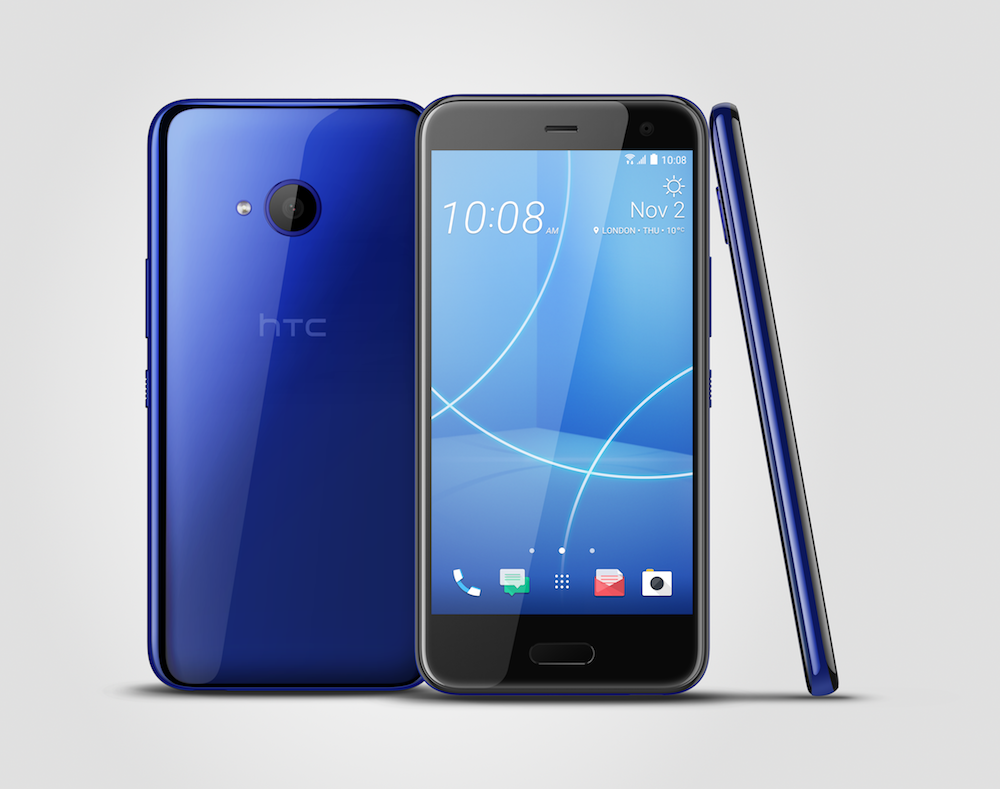 HTC U11 life in the US will come in Sapphire Blue.