HTC U11+ is announced with 18:9 HDR display, translucent back design, huge battery
69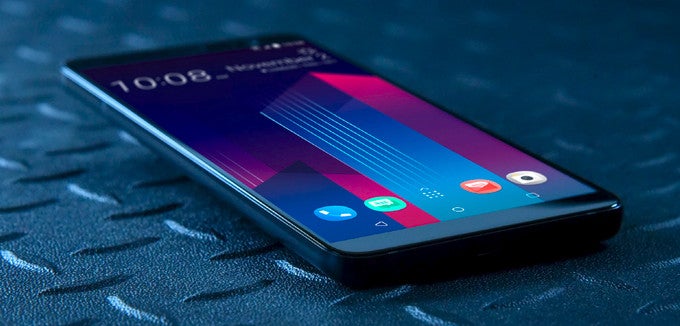 HTC just announced what's quite possibly its best smartphone ever, and if you live in the US, you can't have one.
Say hello to the HTC U11+. As the name implies, this is a phone that has a lot in common with the company's flagship, the HTC U11. It isn't regarded as its successor, however. The HTC U11+ is more of a refined version, squeezing in a few extra bits and features that smartphone enthusiasts and fans of the brand would appreciate. This includes a larger battery, a rather unique translucent design, and a larger screen built around the increasingly popular 18:9 aspect ratio.
Bigger screen, same footprint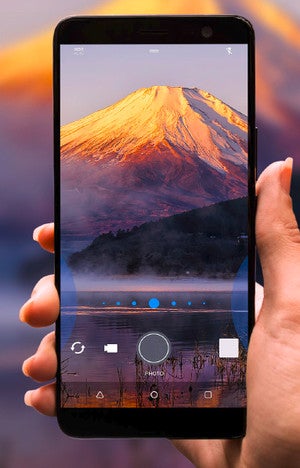 In a nutshell, the HTC U11+ has a taller display than the U11, thus filling more of its front side with screen space. The U11+ is only marginally taller as a result, but offers a screen that's half an inch larger in diagonal. And if all this sound familiar to you, it's because a number of other companies have already done the same. LG, Samsung, Google, and Apple all offer phones with screens "taller" than the traditional 16:9 ratio. The benefit? Well, having a huge display surrounded by minimal bezels not only makes a phone look pretty cool, but could also potentially allow more content to fit on the screen. On the downside, most online videos aren't made for these new display proportions, so you'll get black bars on the sides with most YouTube clips. The HTC U11+'s display is built on Super LCD 6 technology, supports a wider range of colors (DCI-P3), and can show HDR10 content.
Translucent, water-resistant, squeezable
The HTC U11+ will come in one of three colors: Ceramic Black, Amazing Silver, and Translucent Black. Without a doubt, it is the latter that is going to raise the most eyebrows – it literally lets you see the innards of the U11+ through its semi-transparent glass back. It sounds like something that only a geek would be drawn to, but then again, the U11+ is a phone made with geeks in mind.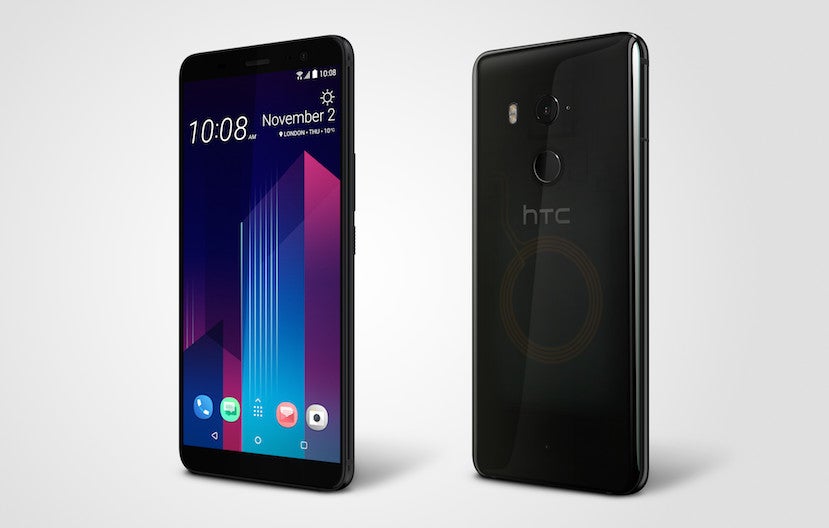 The HTC U11+ in Translucent Black
On the topic of design, HTC has bumped the water and dust ingress protection rating to IP68, which is great news. Edge Sense, allowing you to trigger various actions by squeezing the phone, is also present. In fact, the feature is more functional now, even though it is still standing solidly in gimmick territory. A squeeze of the U11+ can be set to trigger the so-called Edge Launcher, which is basically a hub with shortcuts to favorite apps, contacts, and quick settings.
Fast, long-lasting
We've inevitably come to the point where raw hardware specs need to be highlighted. These include a Snapdragon 835 system chip and two memory configurations – 4GB of RAM and 64GB of storage or 6GB/128GB of the stuff. Needless to say, we expect this phone to handle any task with ease. For those who need extra storage, a microSD card slot is available. Power is provided by a hefty 3,930mAh battery, which is a greater energy reserve than what most phones of this caliber have.
Clearer photos, louder sound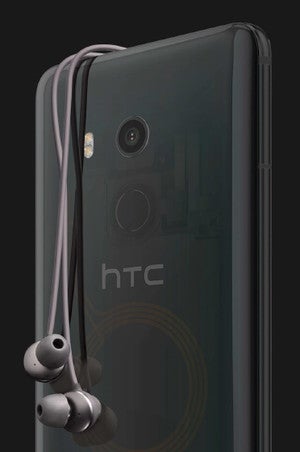 The HTC U11 is already a very capable shooter, and the U11+ is going to outperform it, HTC promises. Though the improvements might come as a result of software enhancements, as the 12MP single main camera – with OIS, F1.7 aperture, and 1.4um pixels – appears to be identical on a hardware level. At the front is a new 8MP selfie camera that can pull off some nifty HDR tricks without lag.
And on the audio front, the HTC U11+ comes with 30% louder BoomSound speakers. Dynamics range and distortion have also been improved, which is great to hear. Alas, there's still no headphone jack on board, but it might not be missed all that much. HTC's active noise-cancelling earphones promise great sound with their ability to adapt to the user's ear anatomy for greater fidelity.
HTC U11+ price and release date
As we stated in the beginning, the HTC U11+ is shaping up as the company's best phone to date. Too bad that it won't be launched in the US. Instead, it will be released in markets across Europe and Asia. Pricing has yet to be confirmed, but we'll update you when we learn more. In any case, do not expect this one to be cheap.
UPDATE:
The HTC U11+ is going to cost £699 in UK and 799 euro across Europe. Pre-orders begin on November 20 at HTC's web site.
Recommended Stories