HTC U Ultra vs Google Pixel and HTC 10: cameras compared
23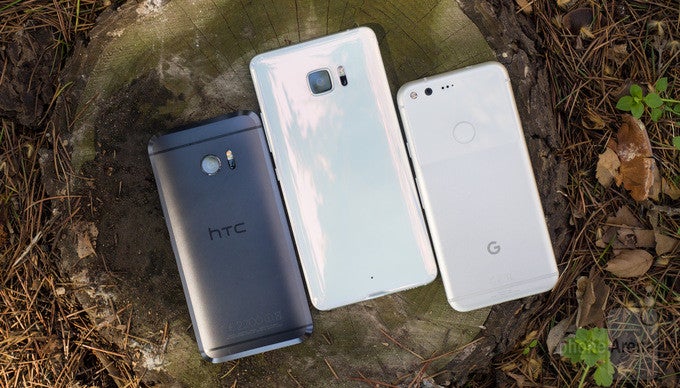 Several days ago, we published a camera comparison between HTC's latest high-end Android phone, the
HTC U Ultra
, and three other phones known for their great cameras, namely the
Samsung Galaxy S7 edge
, the
LG G6
, and the
iPhone 7 Plus
. The results – Samsung's flagship from last year took the top spot, followed closely by the
LG G6
. Тhe Ultra finished in third place and the
iPhone 7 Plus
was just a step behind it. So yeah, perhaps the
U Ultra
isn't the ultimate cameraphone, but we're not done comparing its camera capabilities just yet. For today's camera comparison, we have it racing against the Google Pixel and HTC's 2016 flagship, the
HTC 10
. Let's start by taking a quick look at their camera specs.
Camera Specs
HTC U Ultra
Google Pixel
HTC 10
Resolution,
aspect ratio
12MP@4:3
4096x3072px
12MP@4:3
4048x3036px
12MP@4:3
4000x3000px
Sensor and
pixel size
1/2.3"
1.55μm
1/2.3"
1.55μm
1/2.3"
1.55μm
Aperture
F1.8
F2.0
F1.8
Focus and
stabilization
PDAF
Laser AF
OIS
PDAF
Laser AF
No OIS
PDAF
Laser AF
OIS
It should not be too hard to notice the pattern here. All three cameras use very similar sensors – with 12MP of resolution and relatively big size. No less importantly, all three sensors have pixels that are physically larger than what's typical for a smartphone, so we should be expecting nothing short of excellent low-light images. But the Pixel appears to be in an unfair position. Because of its narrower aperture and its lack of optical image stabilization, its low-light performance might suffer. We'll see if that's the case soon enough.
Note: the photos in the galleries below have been scaled down to a lower resolution to make them load faster. Full-resolution images are available at the end of the article.
Scene 1: Old Banger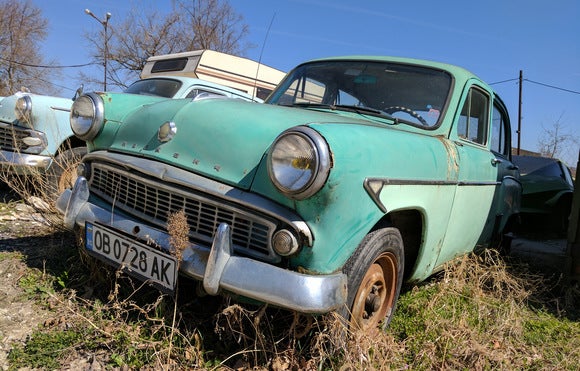 This is the same scene that I started last camera comparison with. As I said then, a realistic image isn't always the one that looks best to the eye, and even though the U Ultra provides a more neutral representation of the scene, the images out of the Pixel and the HTC 10 are simply more eye-catching – with more contrast and greater color saturation. I must also point out that the photo out of the Google Pixel is impressively detailed. Zooming in on it reveals tons of fine detail, especially if you take a look at the cracks around the car's headlight. All in all, while all three images look good, it is the Pixel's photo that looks best.
Scene 1: score
Google Pixel
8.5
HTC 10
8.0
HTC U Ultra
7.5
Scene 2: Firetruck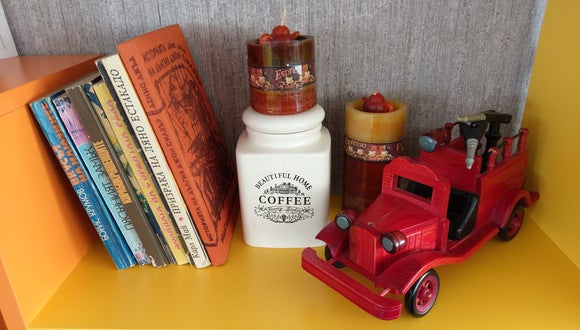 And then this happens. Here's a scene where the Pixel resolved the least amount of detail, most noticeable in the fine pattern on the wallpaper. Some might be quick to blame the lack of optical image stabilization, but I actually shot the same frame two more times, and the results were not any better. Thankfully, that's a difference most people won't even notice.
Scene 2: score
HTC U Ultra
8.0
HTC 10
8.0
Google Pixel
7.5
Scene 3: Daffodils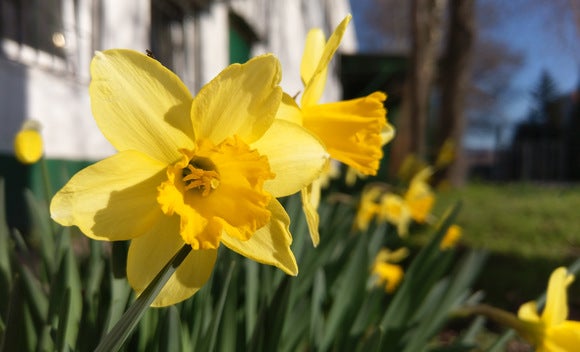 This is a scene where the HTC U Ultra wins my vote. The thing I like the most about its image are the colors – natural, with the warm tone of the morning sun preserved quite well. The other two photos also look fine, of course, but the U Ultra is a step ahead in my book.
Scene 3: score
HTC U Ultra
8.5
HTC 10
8.0
Google Pixel
8.0