HTC U Ultra Review
25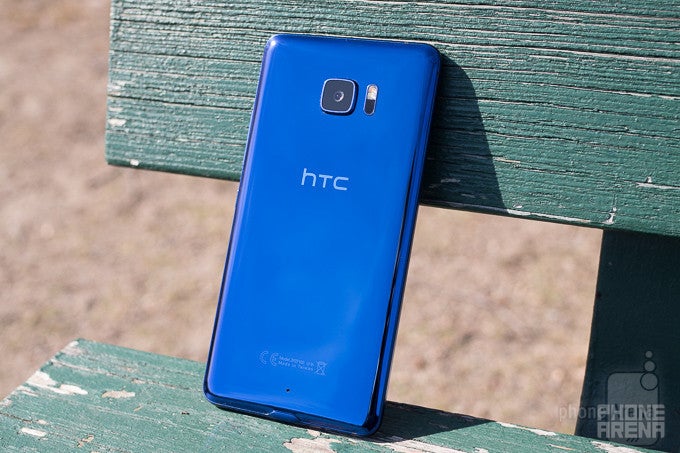 Introduction
Sometimes smartphone manufacturers keeptheir lineups simple: a clear flagship (maybe in a couple sizeoptions), then possibly a spread of mid-rangers, and maybe even asuper-budget model. And while all those phones can be veryinteresting for their own reasons – for as much as we love ableeding-edge hero phone, a really well-executed lower-end modelthat's still a stunning value can be even more important – it's notuncommon for us to build our expectations of a company's yearlystable of phones around such a product.
That's what makes 2017 so unusual forHTC. Not only are we on track to see the launch of fewer totalsmartphone models than we saw arrive last year, but HTC is switchingthings up in the flagship department, as a company exec confirmedthat we shouldn't be expecting an HTC 11: a direct follow-up to lastyear's HTC 10.
There will be a high-profile flagshipat some point, sure, but likely with some new branding – and maybeeven filling a slightly different role in the manufacturer's lineup.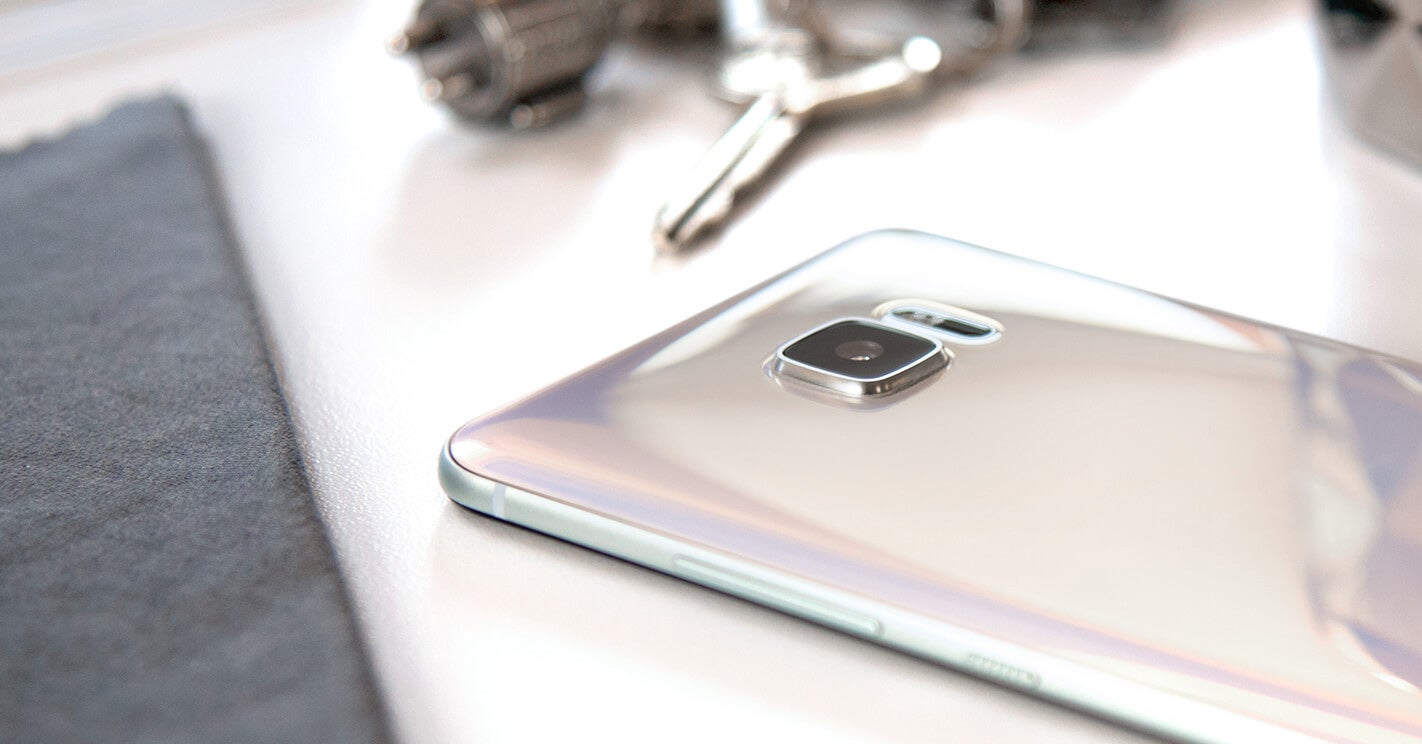 While we wait to get the full story onthe rest of HTC's plans for the year, we've already seen the companyget off to a quick start, launching a pair of HTC U models back inJanuary. While the smaller HTC U Play will stick to internationalmarkets, the US is getting the larger HTC U Ultra phablet. Withhigh-end specs, a big 5.7-inch screen, and a seriously flagship-levelprice tag, is the U Ultra a fitting replacement for the HTC 10, orwill HTC fans want to keep waiting for a possibly more petitehandset? Here's what you can expect from the company's first majorsmartphone of 2017.
In the box:
HTC U Ultra
USB type-C to standard-A cable
Fast charger
Cleaning cloth
HTC USonic USB Type-C earbuds
Protective case
Warranty booklets
Design
How Big, How Blue, How Beautiful –with an emphasis on "big"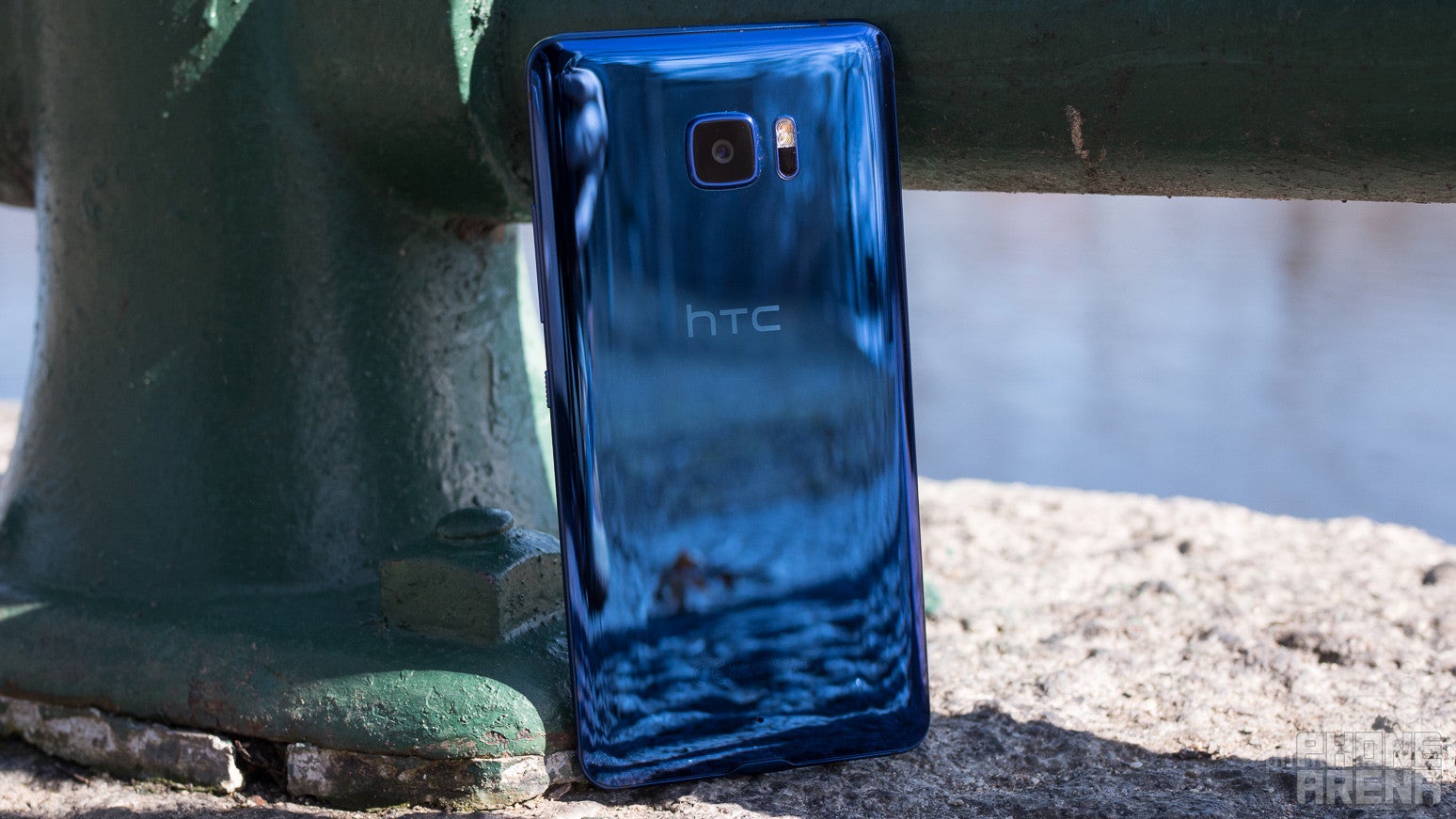 Sometimes it's easy to reduce a phone'sdesign to a single thought, and with the HTC U Ultra, the most aptwords that come to mind are "big and shiny." With a 5.7-inchscreen, that "big" aspect is largely to be expected, but even inthe world of similarly equipped phablets, the U Ultra is on thechunkier end of the spectrum. Its 162.4 x 79.8 mm face makes itbigger than the ill-fated Galaxy Note 7 (and even bigger than theNote 5), and we'll spare the U Ultra the embarrassment of comparingit directly to the LG G6. Now, it's not like HTC is just wasting thatspace, and the U Ultra does deliver extras those phones lack, like anLG V20-style secondary display. But again, even the V20 is a smaller,more pocket-friendly phone than the hulking U Ultra.
As for "shiny," the U Ultra offersan attractive glass-topped, polished-metal back panel in your choiceof three colors; in addition to the stunningly bold blue you seehere, the phone is also available in black and white. That high-glossfinish is nothing short of eye-catching, but the near-featurelessexpanse of reflective material also turns the U Ultra into one of themore fingerprint-sensitive handsets out there. We're not talkingabout how you unlock your phone, either: every single little touchyou impart on the U Ultra's body shows up, clear as day. It's abeautiful phone, until you start actually using it; let's just saythat it didn't take long to understand why HTC saw fit to include acleaning cloth in the box.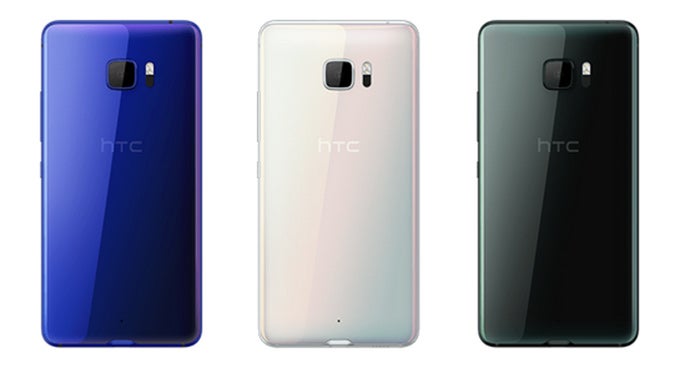 Continuing our tour of the U Ultra'shardware, we've got our volume rocker and pleasantly-textured powerbutton on the right edge, the hybrid SIM/microSD tray up top, and themain speaker and USB Type-C port on the bottom. As you've probablynoticed by now, that means no analog headphone jack, just like onlast year's HTC Bolt. Instead, you'll use the included USBheadphones.
It's worth mentioning, while we'retalking about design, that the USB port here looks like it doesn'tfit very well. It's not exactly centered along the phone's profile,and introduces a bump that interferes with the bottom edge of thehandset's back panel. We've heard of camera bumps before (and the HTCU Ultra very much has one of those), but a USB bump? That might betaking things a little too aggressively with the drive forcurved-edge construction.
Just like on the HTC 10, we're lookingat a front-mounted fingerprint scanner in the phone's home button,flanked by a pair of capacitive Android buttons. HTC's shiftedfront-facer placement since the 10 to accommodate for the U Ultra'ssecondary ticker display, and we also find a much smaller earpiecegrille here – which also doubles as a secondary speaker for stereooutput.
Display
Secondary ticker displays are just nota good match with LCD screen tech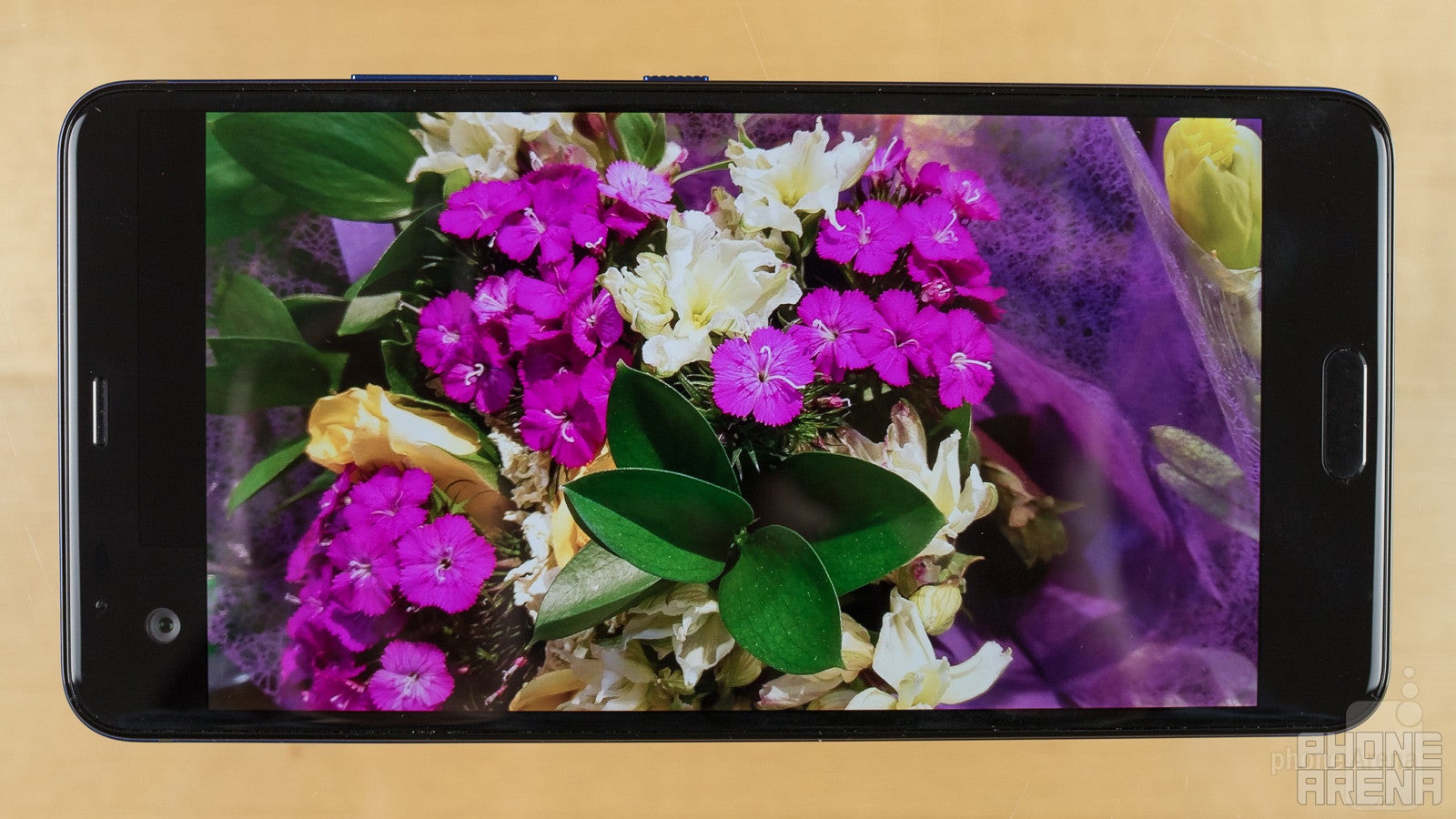 HTC is stepping out of its comfort zonea little with the screen on the U Ultra, introducing a phone with thesort of secondary auxiliary display we most often associate with LG'sV series. The implementation is a near perfect copy of what LG was upto with those phones, with a little extra strip of screen that sticksout above the main display, and extends about two-thirds of the wayacross.
That sort of setup creates some newopportunities for HTC, but also introduces fresh problems. We'll takea closer look at those in a second, but first let's check out themain screen.
Like the HTC 10, we're looking at aSuper LCD 5 panel with a Quad-HD 1440 x 2560 resolution. But bystretching things out from 5.2 to the U Ultra's 5.7 inches, we'redealing with a corresponding decrease in pixel density. The good newsis that at this kind of high resolution, the phone's got pixels tospare, and the image quality on the U Ultra doesn't suffer as aresult of its increased size.
Color accuracy isn't bad, either,though it does tend to over-saturate at times. Screen brightness isalso decent, and there's a much-appreciated control panel setting toadjust color temperature – not that the screen on our unit neededany tweaking.
All this sounds good – and really,HTC doesn't make any huge missteps. At least, that's true about themain display.
Sadly, the secondary screen suffersfrom some of the same kind of issues we saw crop up with LG's phones– and the chief one there is some distracting backlight bleed. Sayyou're watching a full-screen video on the U Ultra. Since the displaydoesn't turn off the secondary screen's backlight independently ofthe main screen, and unlike an AMOLED panel, an LCD is going to stillbe partially illuminated even when it's trying to display pure black,you get this gray rectangle just sort of floating out there to theside of your video. It doesn't outright ruin the U Ultra experience,but it doesn't look great, either.

Display measurements and quality
Recommended Stories