HTC 10 vs Samsung Galaxy S7 vs LG G5: specs comparison
24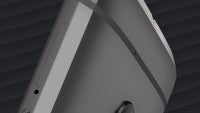 The HTC 10 has just made its big debut, and it's the new contender in the Android high-end space. It is coming later than the two big new releases: the Samsung Galaxy S7 and LG G5, and will face fierce competition from both of them.
So how does the newer HTC 10 stack up against the Galaxy S7 and G5?
You've already seen the design, so here we'll focus on a cold-blooded specs comparison, one that looks at all these three high profile phones side to side. We compare first the actual sizes and dimensions to see what's the difference in holding these devices in hand, then we look at screen technology, the system chip that powers the whole thing and finally we also explore the specs of the camera and the battery. And while all three phones run on the Snapdragon 820 system chip, there are quite a few other important differences. Take a look right below.
S-LCD 5
Super AMOLED
IPS LCD
Scratch-resistant glass, Ambient light sensor, Proximity sensor
Scratch-resistant glass, Ambient light sensor, Proximity sensor
Ambient light sensor, Proximity sensor
Qualcomm Snapdragon 820 MSM8996
Qualcomm Snapdragon 820 MSM8996 (14 nm)
Qualcomm Snapdragon 820 8996 (14 nm)
Quad-core, 2200 MHz, Kryo, 64-bit
Quad-core, 2200 MHz, Kryo, 64-bit
Quad-core, 2200 MHz, Kryo, 64-bit
Adreno 530
Adreno 530
Adreno 530
Android (8.0 Oreo, 7.0 Nougat, 6.0 Marshmallow), HTC Sense UI
Android (8.0 Oreo, 7.0 Nougat, 6.0 Marshmallow), Samsung TouchWiz UI
Android (8.0 Oreo, 7.0 Nougat, 6.0 Marshmallow), LG UX UI
Qualcomm Quick Charge 3.0
Qualcomm Quick Charge 2.0
Qualcomm Quick Charge 3.0
25.00 hours
the

average

is 11 h (660 min)
27.00 hours
the

average

is 0 h (0 min)
28.00 hours
the

average

is 0 h (0 min)
19.0 days (456 hours)
the

average

is 0 days (0 h)
19.0 days (456 hours)
the

average

is 20 days (472 h)
15.0 days (360 hours)
the

average

is 20 days (472 h)
3G: 11 hours; LTE: 13 hours; Wi-Fi: 14 hours
Single camera
Single camera
Dual camera
12 MP (OIS, Laser autofocus, BSI sensor)
16 MP (OIS, Laser autofocus)
Aperture size: F1.8; Focal length: 26 mm; Sensor size: 1/2.3"; Pixel size: 1.55 μm
Aperture size: F1.7; Focal length: 26 mm; Sensor size: 1/2.5"; Pixel size: 1.4 μm
Aperture size: F1.8; Focal length: 26 mm; Sensor size: 1/2.6"; Pixel size: 1.12 μm
8 MP
Aperture size: F2.4; Focal Length: 9 mm
3840x2160 (4K UHD), 1280x720 (HD) (120 fps)
3840x2160 (4K UHD) (30 fps), 1920x1080 (Full HD) (60 fps), 1280x720 (HD) (240 fps)
3840x2160 (4K UHD) (30 fps), 1920x1080 (Full HD) (60 fps), 1280x720 (HD)
Time-lapse video, Hyperlapse, Picture-taking during video recording, Video calling, Video sharing
HDR, Picture-taking during video recording, Video calling, Video sharing
HDR, Time-lapse video, Picture-taking during video recording, Video calling, Video sharing
5 MP
5 MP
8 MP
1920x1080 (Full HD)
1920x1080 (Full HD)
5.74 x 2.83 x 0.35 inches (145.9 x 71.9. x 9 mm)
5.61 x 2.74 x 0.31 inches (142.4 x 69.6 x 7.9 mm)
5.88 x 2.91 x 0.29 inches (149.4 x 73.9 x 7.3 mm)
5.68 oz (161.0 g)
the

average

is 6 oz (171 g)
5.36 oz (152.0 g)
the

average

is 6 oz (171 g)
5.61 oz (159.0 g)
the

average

is 6 oz (171 g)
Back: Aluminum
Back: Glass (Corning Gorilla Glass 4); Frame: Aluminum
Back: Metal
Dust; IP53
Water, Dust; IP68
Fingerprint (touch)
Fingerprint (touch)
Fingerprint (touch)
Touch sensitive control keys
Touch sensitive control keys