HERE today, here tomorrow; Nokia to keep licensing its mapping application to Microsoft
13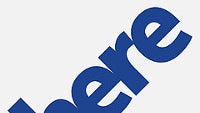 With rumors floating around that Nokia is going to pull its HERE maps out of the Windows Phone platform, that speculation was shot down today. A Nokia spokesman said on Thursday that "
HERE is powering Windows Phone and that's not going to change
." At the time that
Microsoft closed on its purchaser of Nokia Devices and Services
, Microsoft had signed a four year contract to use HERE in Windows Phone, stated the Nokia spokesman.
But now that Nokia is no longer responsible for Windows Phone hardware, there is no reason why the company shouldn't try to license HERE to all platforms. "
We used to develop for 'Windows Phone first
," the Nokia spokesperson noted, but he added that the firm now views all operating systems as equal.
Besides keeping its mapping data and related technology, Nokia continues to own its intellectual property, and has given Microsoft the rights to use these patents for ten years. On the flip side, Nokia is allowed to use patents that Microsoft has received for improvements and features related to HERE.
"We haven't stopped developing for Windows Phone, but we are discussing with Microsoft how to proceed. At the end, whether as a HERE app or not, your location experience on Windows Phone will improve. By the way, we updated the maps on Windows Phone just a short time ago and more updates are coming soon."-Nokia
source:
CNET