Stephen Elop: "Now, we're one Microsoft" - read the full open letter here
51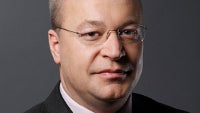 April 25, 2014 will remain in history as the day when Nokia's Devices & Services division officially became part of Microsoft. The legendary phone maker was to be acquired by the software giant for about $7.2 billion, but due to some last-minute price adjustments, estimations are that the transfer will cost $7.5 billion.
Regardless, the deal has now been sealed, resulting in the transfer of Nokia ex-CEO Stephen Elop to Microsoft, where he's going to head the company's Xbox and tablet businesses. Ever since his arrival at Nokia, Stephen Elop has been a controversial figure in the eyes of Nokia fans, due to a series of unpopular events, such as the
burning platform memo
, the
discontinuation of the Symbian and MeeGo
operating systems, the adoption of
Microsoft's Windows Phone
, and the
executive's massive $25 million exit fee
that received much media criticism in Finland back in September of 2013. Still, what has probably gotten Nokia supporters enraged the most has been the company's near-total collapse under Elop. An extract from the executive's Wikipedia page provides a summary of how well he did as Nokia CEO: "
During the 3 years Elop was Nokia CEO, Nokia revenues fell 40%, Nokia profits fell 95%, Nokia market share collapsed in smartphones from 34% to 3.4%, Nokia's credit rating went from A to junk, Nokia's share price dropped 60% in value and Nokia's market capitalization lost 13 billion dollars in value. During his tenure at Nokia, Elop was regularly featured on the 'worst CEO' lists such as those at Daily Finance, CNBC and Wealth Wire. The Financial Times calculated that Nokia shareholders ended up paying Elop a bonus of 1 million Euros for every 1.5 billion in market capital that Elop was able to destroy while Nokia CEO.
"
However, Nokia fans and smartphone aficionados alike will probably be interested to know that Stephen Elop also had some things to say on his way out today. What you can read below is the executive's open letter celebrating the closing of the Microsoft-Nokia deal. In short, Elop seems to be more than thrilled to return to his previous employer, while the world should obviously expect great things from this new union going forward. Strangely, 'great success' was also promised during Elop's reign at Nokia, though all that the company managed to do during these last few years was to play catch-up with the leaders in the smartphone market.
Here's Stephen Elop's full open letter, which was published today on the company's official blog - Nokia Conversations:
Today we are announcing that the acquisition of substantially all of the Nokia Devices and Services business by Microsoft has reached completion, following approval by Nokia shareholders and regulatory authorities.

Six months ago, we announced our plans to bring the best of Microsoft and Nokia Devices and Services business together. Today is an exciting day as we join the Microsoft family, and take the first, yet important, step in our long-term journey.

At our core, we are passionate about building technology that will change the world. From the early vision of Microsoft of placing a PC in every home and on every desk, to Nokia connecting billions of people through mobile devices, we have empowered generations. But we could not have achieved any of this without our fans around the world.

Your support has created strong momentum for Nokia Lumia smartphones and they continue to grow in popularity around the world. Last year alone, the awards, accolades and fan-generated rave reviews offered proof of the growing number of champions for our phones and tablets.

And we are committed to continuing our support for feature phones, the Asha family, and the Nokia X family of devices, announced at the Mobile World Congress in February.

Whether you want to read more, capture more, watch more, listen more or get more done, Nokia mobile devices have been and are your go-to choice.

As Microsoft and Nokia Devices and Services come together as an expanded family, we will unify our passion, dedication and commitment to bringing you the best of what our joint technologies have to offer.

Together, we can connect and empower people with one experience for everything in their life in a world where it is mobile first and cloud first.

From today onwards, the possibilities are endless. As now, we're one!

Stephen
What do you think?
Recommended Stories