Google to offer Android SDK for wearables in two weeks
4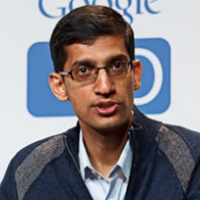 At the SXSW Festival in Texas on Sunday, Google's Sundar Pichai said that it will release an Android SDK kit in two weeks for wearable devices. While Google itself is planning on offering a smartwatch manufactured by LG, the company plans on offering Android to wearable manufacturers for free like it does to phone and tablet producers. Offering the SDK kit allows developers to produce apps that Google hopes will attract wearable buyers to its platform.
Pichai said that Google is releasing the SDK before it releases its own watch, so this way it can get feedback prior to the release of the timepiece. Google is believed to be planning for
the unveiling of its smartwatch during the Google I/O developer conference in June
.
While Google Glass and Android powered smartphones are two examples of wearable devices, the Google executive says that he hopes the SDK will lead developers to work on other forms of wearable devices. As an example, he brought up the idea of a "smart jacket" that would include sensors.
source:
WSJ