Deal: Save $100 on a Google Pixel 2 (Verizon only)
1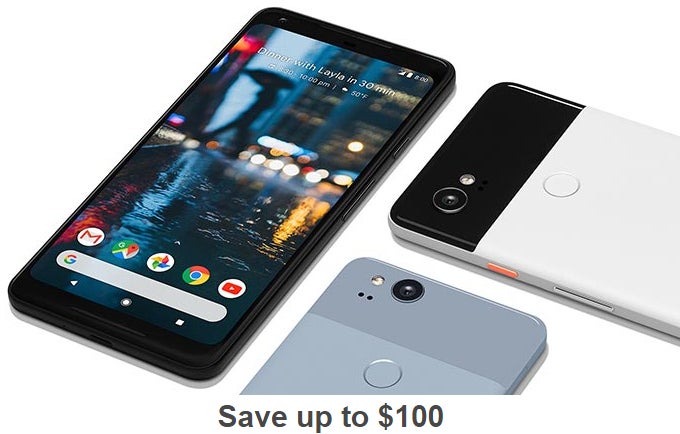 Already available to pre-order in the US, the brandnew Google Pixel 2 and Pixel 2 XL are offered directly by Google, as well asby Verizon (which is the only carrier to sell the two handsets). In both cases, the devices come unlocked.
If you're thinking of getting a new Pixel on Verizon, youshould check out Best Buy's current offer. The retailer lets you save $100 on aGoogle Pixel 2, as long as you're pre-ordering it with a 24-month installmentbilling plan. Normally, the Pixel 2 costs $27.08 per month at Verizon, but BestBuy is offering it for just $22.91 per month. At the end of the 24 months,you'll end up paying a total of $549 instead of $649.
You can save $100 at Best Buy only if you're purchasing the5-inch Pixel 2. If you want to get the (arguably nicer looking) 6-inch Pixel 2XL, you're saving just $25, by paying $34.36 per month instead of $35.41.
Both the Pixel 2 and Pixel 2 XL come with a free Google HomeMini smart speaker, though you'll have to pre-order them by October 19 to get thisgift. More details are available at Best Buy via the source link below.
The Pixel 2 and Pixel 2 XL are dust- and water-resistant,have stereo front-facing speakers, and will get Android updates for 3 yearsafter launch. To find out more about the two new smartphones, which currentlyrun the latest Android Oreo, check out our Pixel 2 hands-on and our Pixel 2 XLhands-on.
source: Best Buy