Google Keep is getting a major redesign on Android Wear, support for iOS devices pairing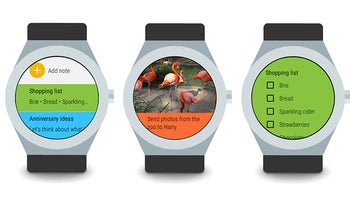 Google has just released a new version of
Keep for smartwatches
, and it looks like the app received a major facelift. The application has been completely redesigned to offer a much smoother experience and be easier on the eyes.
For example,
Google Keep
now features a brand new black background and the fonts are more pronounced so that they could be easier to read on small screens. One thing to note is that the new app does not feature the option to open a note on the smartphone.
Lots of bug fixes and performance improvements have been implemented as well, along with support for iOS devices pairing. It's also worth mentioning that you'll now be able to get the new version directly from the Google Play Store from your smartwatch rather than through the Keep app on your smartphone.
You can get the new redesigned UI and improvements when you receive an update notification for Google Keep on your Android Wear smartwatch. If you don't have the Keep app, you can find it in the Play Store on your wearable device.