Google Keep for Android adds long overdue undo and redo functionality
6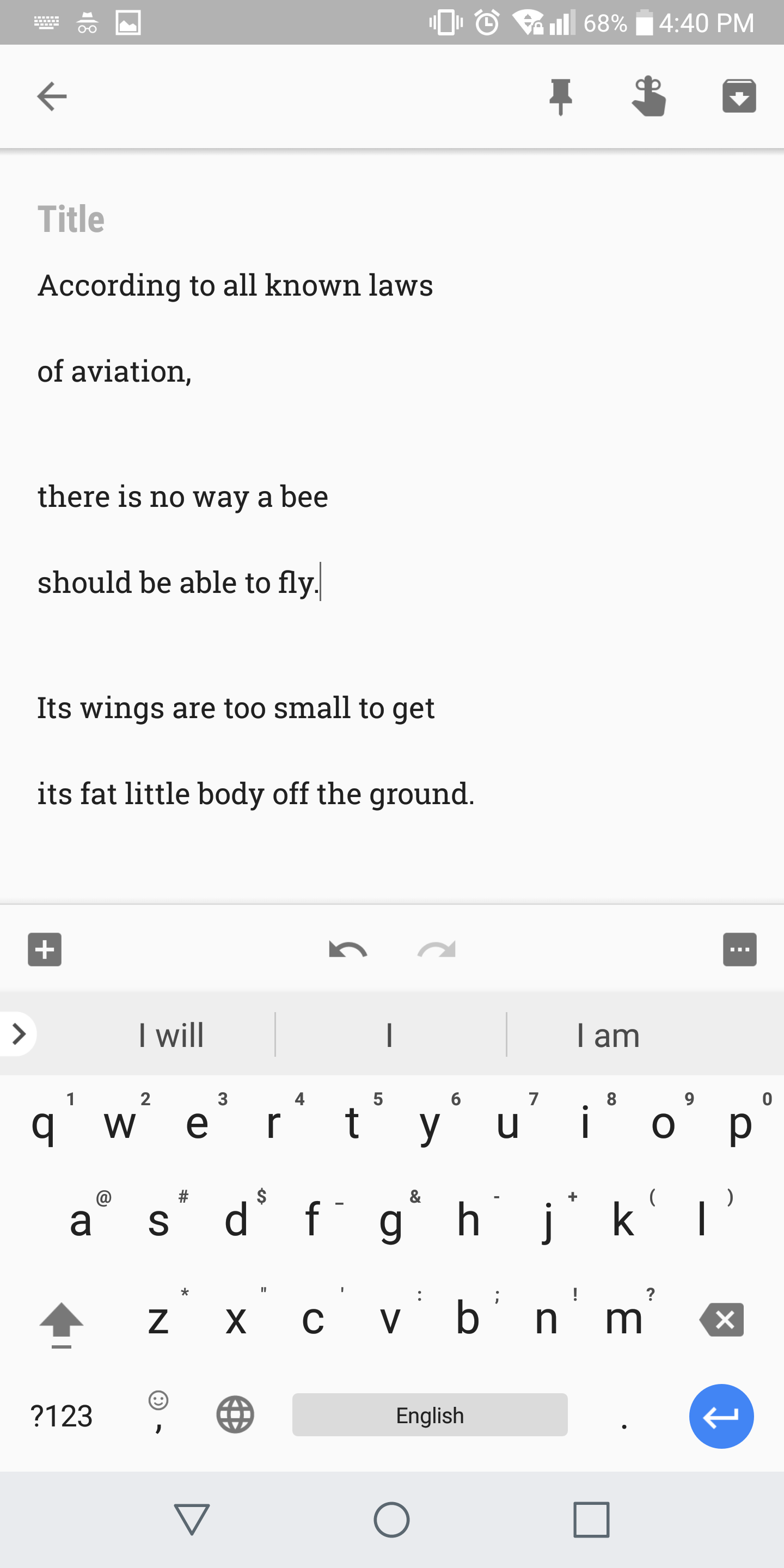 If you've ever found yourself accidentally deleting a bunch of text you weren't supposed to while writing a note in Google Keep (thanks, Gboard!), you'll know immediately just how great the following piece of news is: the Android version of the app has finally added undo/redo functionality.
The feature is visible immediately when you start editing a note, and can be accessed from a pair of arrow-shaped buttons that appear at the bottom of the app screen. However, so far the option is limited to the current writing session only, meaning once you exit a note your writing history is gone. Sure, this is normal functionality in pretty much any text editor out there, ut it's still something to keep in mind when scribbling down a virtual note.
The feature is available in Google Keep v3.4.803.02, which should be rolling out to users as we speak. Curiously enough, the functionality isn't mentioned in the Play Store changelog at all, which lists a classic "Bug fixes and performance improvements" instead. Oh, Google.