Google Glass sensors revealed, would make for a stunningly accurate augmented reality device
7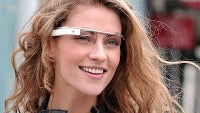 Google's Project Glass
is already out there with developers putting it through all sorts of real-life testing, and as they do, a few interesting features about the wearable heads-up display surface. Now, we have the list of sensors included in Google Glass and it is very rich, allowing all sorts of augmented reality applications that you wouldn't think were possible.
You can find the full list of specs below, but we'll first just mention that with all the included sensors Google Glass can easily determine exactly not just where you are located but where you are looking at.
The finding comes from developer Lance Nanek who managed to install an Android app to the device using debug mode and list all the sensors. Here is what Google Glass has pre-installed:
MPL Gyroscope
MPL Accelerometer
MPL Magnetic Field
MPL Orientation
MPL Rotation Vector
MPL Linear Acceleration
MPL Gravity
LTR-506ALS Light sensor
Rotation Vector Sensor
Gravity Sensor
Linear Acceleration Sensor
Orientation Sensor
Corrected Gyroscope Sensor
Location comes from the cellular network if you are tethered, or from Wi-Fi if you are not. That opens up a lot of possibilities for augmented reality app developers, doesn't it?
source:
Android Authority