Google Glass is weird, irritating to most Americans, only 10% would wear it
21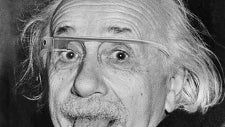 Google Glass
is a piece of the future that should become a reality fairly soon, but from a dreamy gadget it has quickly become the object of mockery across the spectrum - it is said to be creepy, weird, unpractical. To measure consumers interest BiTE Interactive conducted a survey among Americans recently asking them whether they would wear Google Glass if they had the opportunity.
The results were disappointing. Only 10% of the 1000 respondents said they would wear Glass. An overwhelming 45% responded negatively, saying they won't because of either its strange aesthetic or because it looked irritating.
"Google is leading the wearable technology bubble as it looks to define what the next consumer screen will be," BiTE Interactive EVP of Operations Joseph Farrell said. "Google's past successes have occurred when they provide an innovative product that solves a real consumer need. However, with Glass it looks like Google risks exposing a serious disconnect between its pioneering technology and the key problem it solves. The Google Glass Adoption Forecast uncovers many more concerns for Google's Glass strategy with the majority of smartphone owners unconvinced that its key features would make it worth buying."
Is Glass solving a real need or will it become an answer to a question noone asked? We'll soon find out as more details about it surface at Google I/O 2013. Stay tuned - we'll be there covering all the events live from the conference floor.
source:
BiTE Interactive