Google updates the hardware on Glass; Explorers can now invite up to 3 more people
1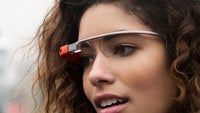 Yesterday, the Financial Times released a report claiming that the Glass manufacturing rates have received a "substantial" boost, citing people familiar with Google's plans. This is said to mean that the company will be able to pour out "tens of thousands" of extra Glass units in the coming months, though it wasn't immediately known what the company is aiming for.
Luckily, just a while after the aforementioned report, the Google Glass team took to Google+ and confirmed that a new program will allow existing Glass Explorers to invite up to three of their friends that they deem adventurous enough to take on the challenge. Whether all those extra Glass units are meant to cover all the extra demand the above is sure to cause remains unknown.
Moreover, it appears that Google Glass has gone through a hardware update, which will make Glass usable with a future line of shades and prescription frames, and an extra mono earbud has also been thrown in. If you're an existing Explorer (meaning you bought Glass before October 28), you'll be no doubt jubilant to hear that Google will allow you a one-time swap, so you can get the upgraded model, free of charge. You can find out more about the service in the source link below.
The Google Glass team is also reporting that they're very happy with the Explorer program's progress, and are celebrating the occasion with a short video that showcases Glass capturing some awesome moments from 50 different States:
Before you go, do keep in mind that so far, Google Glass is expected to make a commercial entry some time in 2014, though there's no telling what Google may have brewing, and whether a launch isn't closer than expected. In any case, we wouldn't hope for a release before the year has ran its course.
source:
Financial Times
,
Google Glass (G+)
via
TheVerge
Recommended Stories