FCC ready to give thumbs up to the Sprint, SoftBank merger
4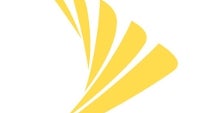 The last task remaining before SoftBank is
handed the keys to Sprint
is for the FCC to give its approval to the deal.
Sprint stockholders have already approved the transaction
in which 78% of the nation's third largest carrier will be acquired by the Japanese telecom for $21.6 billion. Dish Networks had offered $25.1 billion for all of Sprint, but had withdrawn its bid in light of the stockholder vote. At the same time, an FCC approval of Sprint's purchase of the shares of network wholesaler Clearwire that it doesn't own, along with a shareholder vote set for early July, is holding up the closing of that deal.
Dish Network had warned that foreign ownership of Sprint would lead to a threat to national security. Both SoftBank and Sprint
agreed last month to a host of conditions revolving around national security
in order to get the deal approved. Sprint will have a four-member national-security committee with a security-director that would sit on Sprint's board. Members of the committee would have to be approved by the government, which would get veto rights over Sprint's equipment purchases. The deal would also force the carrier to remove some equipment on Sprint's pipeline that was purchased from China.
With SoftBank's deep pockets, Sprint hopes to be able to grow in size enough to challenge Verizon and AT&T in the states. Currently, Verizon is the largest mobile carrier in the U.S.
source:
TheHill
via
BGR