Sprint shareholders "overwhelmingly" approve SoftBank merger
12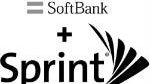 After DISH dropped out of the running recently, this was essentially just a formality, but it has been completed anyway. Sprint's shareholders met and voted on the proposed SoftBank merger and have "overwhelmingly" approved the deal. SoftBank had recently increased its offer to
$21.6 billion
in cash and stock in an effort to stave off the DISH offer. Sprint has announced that the deal will go through, with SoftBank purchasing 80% Sprint's outstanding common stock rather than the reported 70%. Of the total offer, $16.64 billion will be delivered to Sprint stockholders.
Sprint CEO Dan Hesse said of the merger:
Today is a historic day for our company, and I want to thank our shareholders for approving this transformative merger agreement. The transaction with SoftBank should enhance Sprint's long-term value and competitive position by creating a company with greater financial flexibility.
The deal still needs to be approved by the FCC, but Sprint expects it to be finalized by early next month.