Softbank-Sprint reach a deal with the U.S. over security issues
6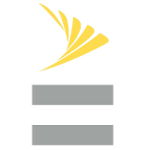 As the
Softbank deal to buy 70% of Sprint
gets closer to completion, the two companies reached an agreement with the U.S. government on a plan to protect national security in the face of the $20.5 billion offer. The nation's third largest carrier
also has another bid on the table
, this one from Dish Network for the
entire company
. That deal is valued at $25.5 billion.
The security agreement would be the biggest hurdle remaining for Softbank. The deal would require Sprint to have a four-member national-security committee with a security-director that would sit on Sprint's board. Members of the committee would have to be approved by the government. The U.S. government would also get the right to
veto Sprint's equipment purchases
. The deal would also force the carrier to remove some Chinese sourced equipment from one of its affiliates by 2016. That could cost Sprint more than $1 billion in equipment purchases.
The move by the U.S. government to force Sprint to toss out its Huawei branded equipment used by Clearwire brings up questions about Chinese manufacturers like Huawei and ZTE. Last year, there was concern that
the companies could be dealing in espionage
while hiding behind what would appear to be a ordinary smartphone manufacturing company. Sprint is on the verge of closing out its acquisition of network wholesaler Clearwire after
raising its bid above Dish's offer for the company
. Even though the government looks closely at telecom deals involving foreign firms, requesting certain equipment to be removed, and seeking veto power over equipment purchases are quite unusual.
Sprint shareholders are set to vote on the Softbank deal on June 12th.
source:
WSJ