EverythingMe, a contextually-aware Android launcher, is now available worldwide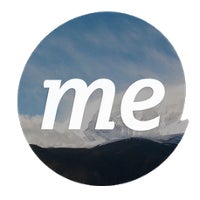 EverythingMe, one of the more popular Android launchers that uses
contextual awareness and tries to predict what app you may need
at any given time, is now available globally on Google Play at long last. Yes, such homescreen replacement apps usually fail to deliver, but that's certainly not the case with EverythingMe – based from our experience with the app, it will successfully guesstimate the most suitable array of apps 9 times out of 10.
How does it do its magic? Well, pretty simple – EverythingMe does not only take the time of day and your location into account. For example, it will show you news-related apps right after you get up in the morning, office-based ones throughout the day (while you're most likely working at the office), and even suggest you restaurants or similar venues if it finds out that you are having a walk in the evening.
Being the contextual launcher it is, EverythingMe is touted as gradually becoming better and more accurate as you use it. Still, the launcher has a pretty limited set of customization options, but that's not the point of EverythingMe, after all. Thus, customization fans might see this as a potential deal-breaker, however, they may end up pleasantly surprised by the features that this contextual launchers has in tow.
If you are into contextual-aware apps and launchers, such as the likes of
Aviate
or
Cover
, then you should totally go ahead and give EverythingMe a try. Don't forget to check out our pick of some of the
best, lightest, and most customizable launchers for Android
, too.
Download: EverythingMe (
Android
)
via:
TechCrunch