Twitter acquires Android lockscreen app Cover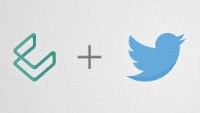 Recently, there were two apps that launched not too far apart for Android that banked on contextual personalization:
Aviate
changed your homescreen based on your location, time, or usage, and
Cover
changed your lockscreen based on similar criteria. Aviate was
purchased by Yahoo
, and now Cover has been acquired by Twitter.
The Cover founders Todd Jackson, Gordon Luk and Edward Ho made the announcement in a blog post today. They didn't give too many details on what to expect from the move, but did say:
Twitter, like Cover, believes in the incredible potential of Android. They share our vision that smartphones can be a lot smarter — more useful and more contextual — and together we're going to make that happen. We'll be building upon a lot of what makes Cover great, and we're thrilled to create something even better at Twitter.
So, it is unclear what the team will be doing for Twitter, but it is certainly clear that Twitter has made this deal at least in part to augment its Android developer team. It could mean Twitter wants to create an app similar to Facebook Home (although, given the failure of Facebook Home, that wouldn't be advisable), or it could simply be looking to create a new Twitter experience (like Facebook did with Paper.) Time will have to tell on this one.
So far, there aren't even any rumors as to what Twitter will be paying to acquire Cover and its team, but it has been confirmed that the Cover app will stay in the Google Play Store for now. Although, the team implied that the app wouldn't be getting the attention that it has been, because focus will be shifted to Twitter projects.