Early build of Android 7.0 Nougat and EMUI v5.0 leaks out on the Huawei P9
8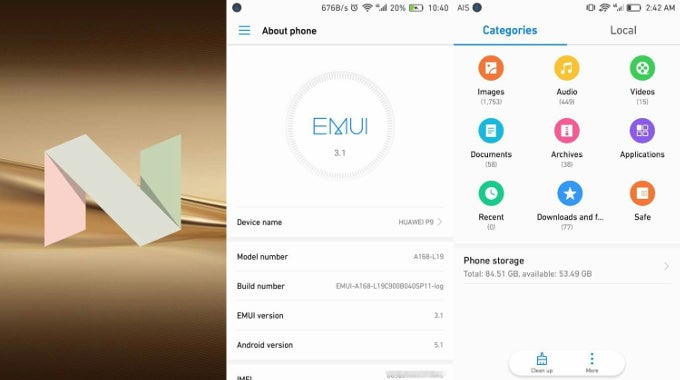 The Huawei P9 is one of those new phones that have that stylish look and fast performance to really impress, and all of that is offered at a price slightly lower than that of your traditional Samsung and Apple flagships.
Now, a very early build of Huawei's Emotion UI, or EMUI 5.0, working on top of the newest Android 7.0 Nougat has leaked, and it shows quite a few visual changes. Most importantly, it reveals a new option that allows you to enable an app drawer in the interface. Previously, EMUI came with an Apple-inspired, no app drawer style, and bringing the app drawer back has been one common request from many users.
Apart from that you can see the deep customizations possible with EMUI 5.0: themes that completely transform the look of your phone, and a neat dropdown with a ton of useful toggles. You can also see the style of the menus with those rounded toggles and icons.