Android 7.0 beta ROM for Huawei P9 promises faster Nougat updates for all
6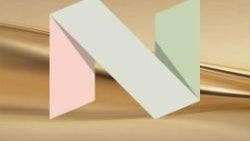 Early adopters with Nexus devices in the Android N beta have been able to get a good look at Google's next big update to the OS, but it appears as though there is a much bigger benefit on the way because of Google's official Android N beta program: we may get faster updates if a leaked Android 7.0 ROM from Huawei is any indication.
A beta version of the Android 7.0 Nougat update for the Huawei P9 has leaked and is available for users to flash, if they're brave enough. A number of people have apparently flashed the ROM, which comes as a properly packaged update (not a full system flash, meaning you shouldn't lose your data) that can be flashed to a stock, unrooted, bootloader-locked version of the P9 by using Huawei's Dload tool. The ROM comes complete with version 5.0 of Huawei's EMUI skin.
But, those of you out there without a Huawei P9, you might wonder why you should care. Here's why: the ROM has apparently been built using the publicly available AOSP code for the Android N betas that Google has released. This means that once the full version of Android 7.0 Nougat drops from Google, Huawei's work to update the current ROM beta will be much less onerous and go much faster. Word has it that more OEMs have been doing the same work, so it could mean faster Nougat updates for everyone.