Discovered documents reportedly link Huawei to illegal equipment sales in Iran, Syria
21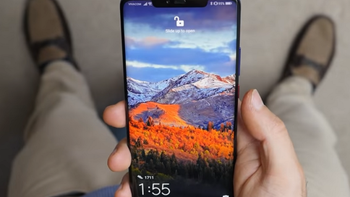 The arrest of Huawei CFO Meng Wanzhou in Canada last month
was based on a U.S. warrant claiming that the executive had defrauded the global banking system. Why would the daughter of Huawei's founder do something like that? The U.S. says that Meng was trying to hide the fact that Huawei was doing business with Iran, which would be illegal in the states due to U.S. sanctions against the country that were in place at the time.
The case against Meng revolves around Huawei's ties to two small companies. One is a Tehran based telecom equipment seller called Skycom Tech Co Ltd., and the other is called Canicula, located in Mauritius. Meng allegedly told the banks that the two companies were independent of Huawei, allowing the transactions in Iran to go through without any hesitation. However, it now appears that Huawei controlled both firms despite the company's denial.
Documents discovered by Reuters
in Iran and Syria reveal that Skycom had appointed a top-level Huawei executive to manage the company in Iran. Additionally, three unnamed Chinese individuals were on the signature card for Huawei and Skycom bank accounts in Iran. And Meng sat on Skycom's board between February 2008 and April 2009.
Records found in Hong Kong show that Skycom was sold in 2007 to Canicula, which held Skycom's shares for approximately 10 years. Skycom was voluntarily liquidated in 2017, and Canicula received $132,000. One source told Reuters that Canicula did business in Syria, another country affected by U.S. sanctions, on behalf of Huawei.

Officials in the U.S. say that Huawei was using its control of Skycom to sell telecom equipment to Iran. Payments were taken out of the country using the global banking system. The banks ended up allowing transactions amounting to hundreds of millions of dollars to go through only because they were unaware that Huawei was controlling Skycom and Canicula.