Hundreds of Chinese firms now subsidize employee purchases of Huawei phones; Apple boycott grows
45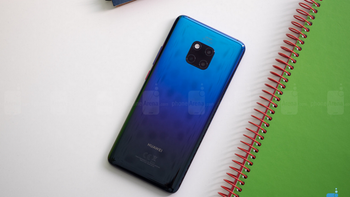 A couple of weeks ago, following the arrest in Canada of Huawei CFO Meng Wanzhou under a U.S. warrant, one of Huawei's suppliers said that it would
fine any employee who buys an Apple iPhone
. The company also said that it would help any employee who purchases a phone made by a Chinese manufacturer by subsidizing some of its cost. This bit of nationalism has caught on in China as the backlash over Meng's arrest continues to grow. And the Chinese are finding it rather easy to take their frustrations out on Apple.
The Chinese firms willing to shoulder some of the cost of their employees' new Huawei phones aren't all suppliers to the company. A Chinese government official states that a few hundred Chinese businesses are offering similar plans to their employees across the country. And while some are offering subsidies on the purchase of Huawei branded phones, others also include ZTE handsets bought by their workers. ZTE, like Huawei, has also been called a national security threat by the U.S. government. Earlier this year, the U.S. Commerce Department
imposed an Export Ban on the manufacturer
, which nearly forced ZTE to shut down.
One company that manufacturers machines in Shenzhen, where Huawei is based, threatened to confiscate any iPhones seen in the possession of its employees, and fire them. Shenzhen Yidaheng Technology will fine employees who buy an iPhone by the same amount of money that they spent on the device. A brewing firm in Henan Province offers free alcohol to those who bring in a receipt showing the purchase of a new Huawei phone.
The Communist Youth League has taken to social media to urge businesses in China to support Huawei. But at least one Communist Party member will defy this trend. Hu Xijin, the editor-in-chief of Communist Party propaganda publication
Global Times
, says that he will continue to use his iPhone.
Recommended Stories