Arrested Huawei CFO makes appearance in Canadian court as U.S. seeks extradition
32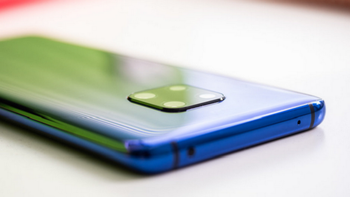 Huawei CFO Meng Wanzhou, daughter of the company's founder, was arrested last Saturday in Canada. The U.S. has requested that the 46-year old executive be extradited to the United States. Meng's arrest is reportedly related to a U.S. investigation into a plot to use the global banking system to bypass stateside sanctions against Iran,
according to Reuters
.
Meng appeared in a Vancouver court on Friday for a bail hearing. While a judge has lifted a publication ban that prevented the media from reporting on the evidence presented in court, Canada's Justice Department has been secretive about all aspects of this case.
China has been angry about the incident and has demanded Meng's release. A spokesman for China's Foreign ministry, Geng Shuang, says that neither the U.S. nor Canada has provided the country with evidence that the executive has committed a crime. While there is some fear that the arrest could hurt talks between the U.S. and China to end the current trade war between the two countries, Canadian prosecutors have called Ming a flight risk and have requested that the court place her in a detention center.
As for Huawei, the company said earlier this week that it "has been provided very little information regarding the charges and is not aware of any wrongdoing by Ms. Meng." Chinese state media accused the U.S. of trying to "stifle" Huawei and stop its global expansion. Currently the second largest smartphone maker in the world after Samsung,
Huawei has designs on the top spot
and has set a target of 2021 to accomplish this goal.